Midt om Natten
Video- and animation design for the musical based on Kim Larsens movie, words and music
I created the visual content for video projections on the front curtain and the large LED screen filling the background space behind the set-pieces. The video and animations were designed to create an atmosphere matching the story, the music, the timing, the lighting design as well as the scale and the perspective of the scenography.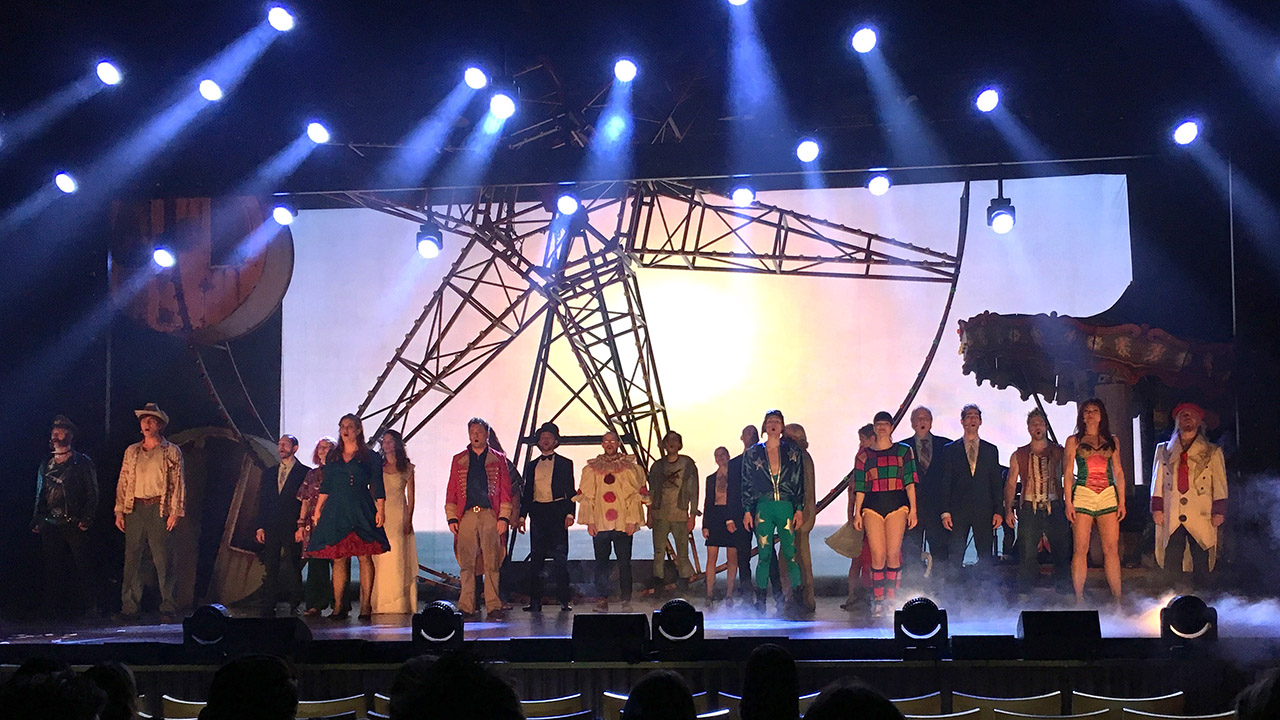 Director & Manuscript: Heinrich Christensen Set Design: Mari í Dali Lighting Design: Ulrich Gad Executive Creative Producer: Thomas Langkjær Video Technician: Martin Braad Paper Cut Art: Veronica Hodges
I created the visual content for one HD video projector – for front projections, and for the HD LED screen – in the back, using Photoshop, Illustrator, After Effects and Cinema4D. The rendered results were fed into a Hypotizer video system.

Stills from the animated sun rising before shining on the HD LED screen in the image above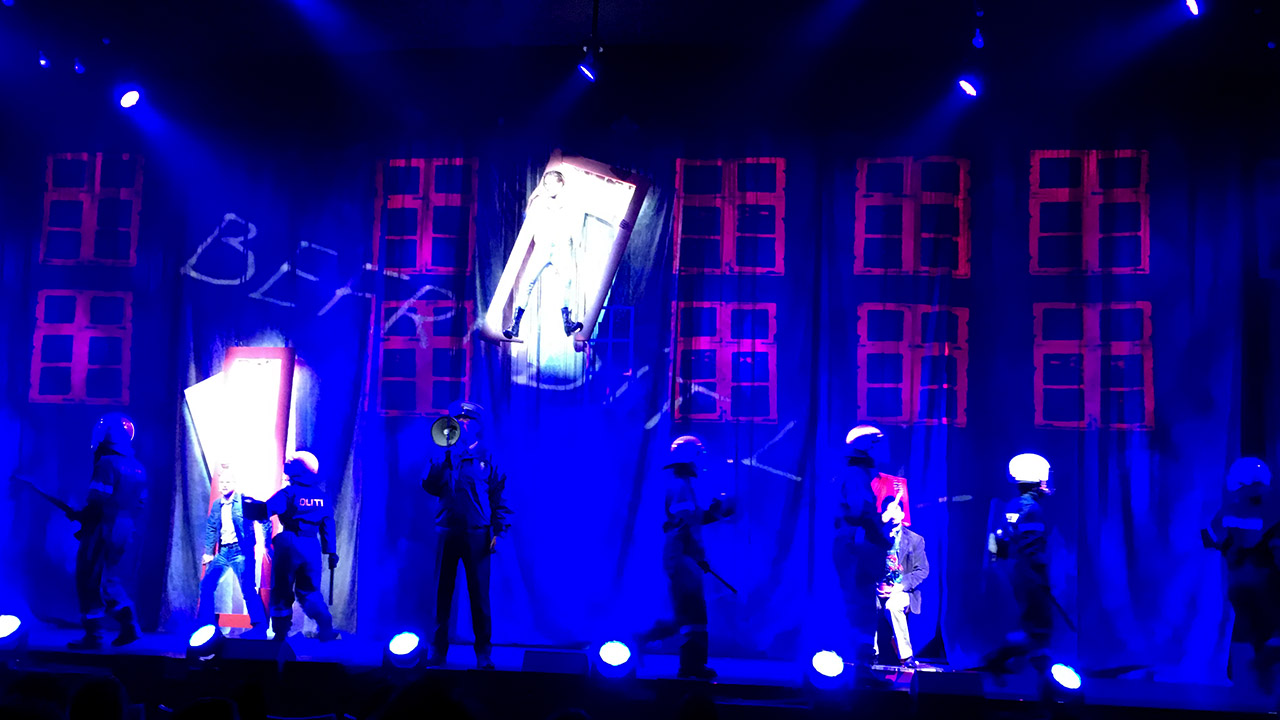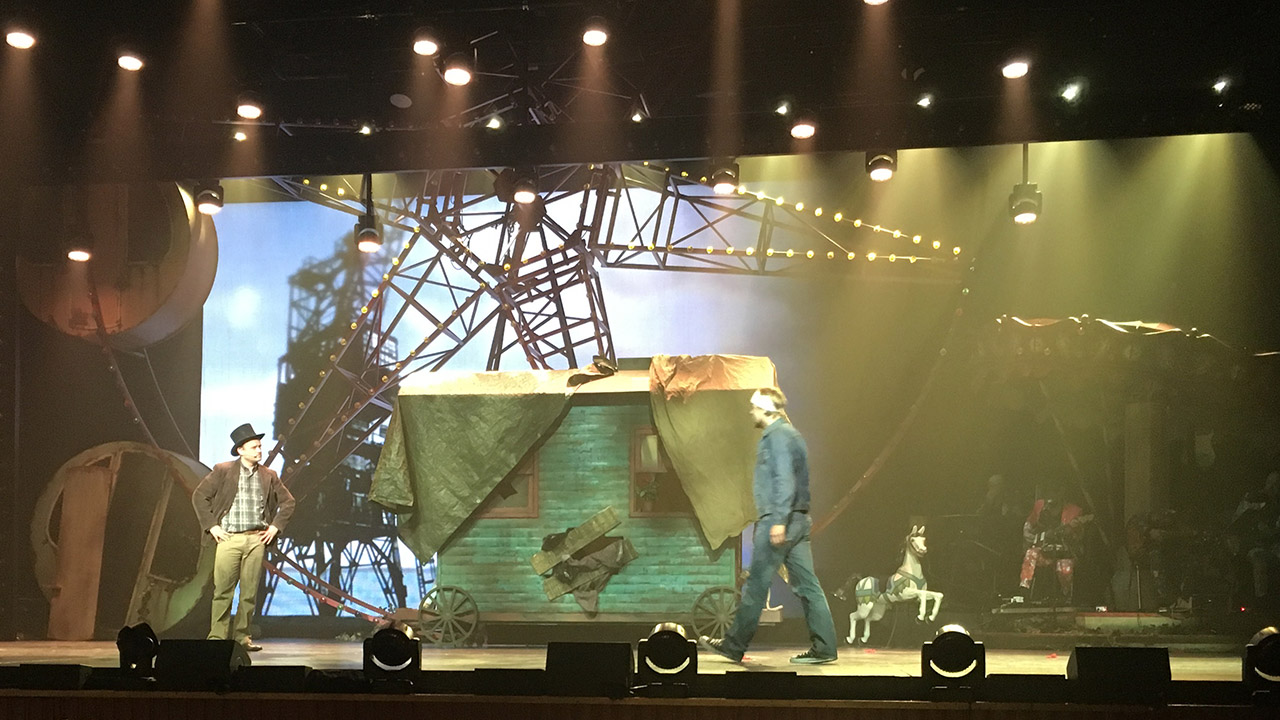 Stills from harbour industrial crane with animated clouds, water and city lights for the LED screen in the image above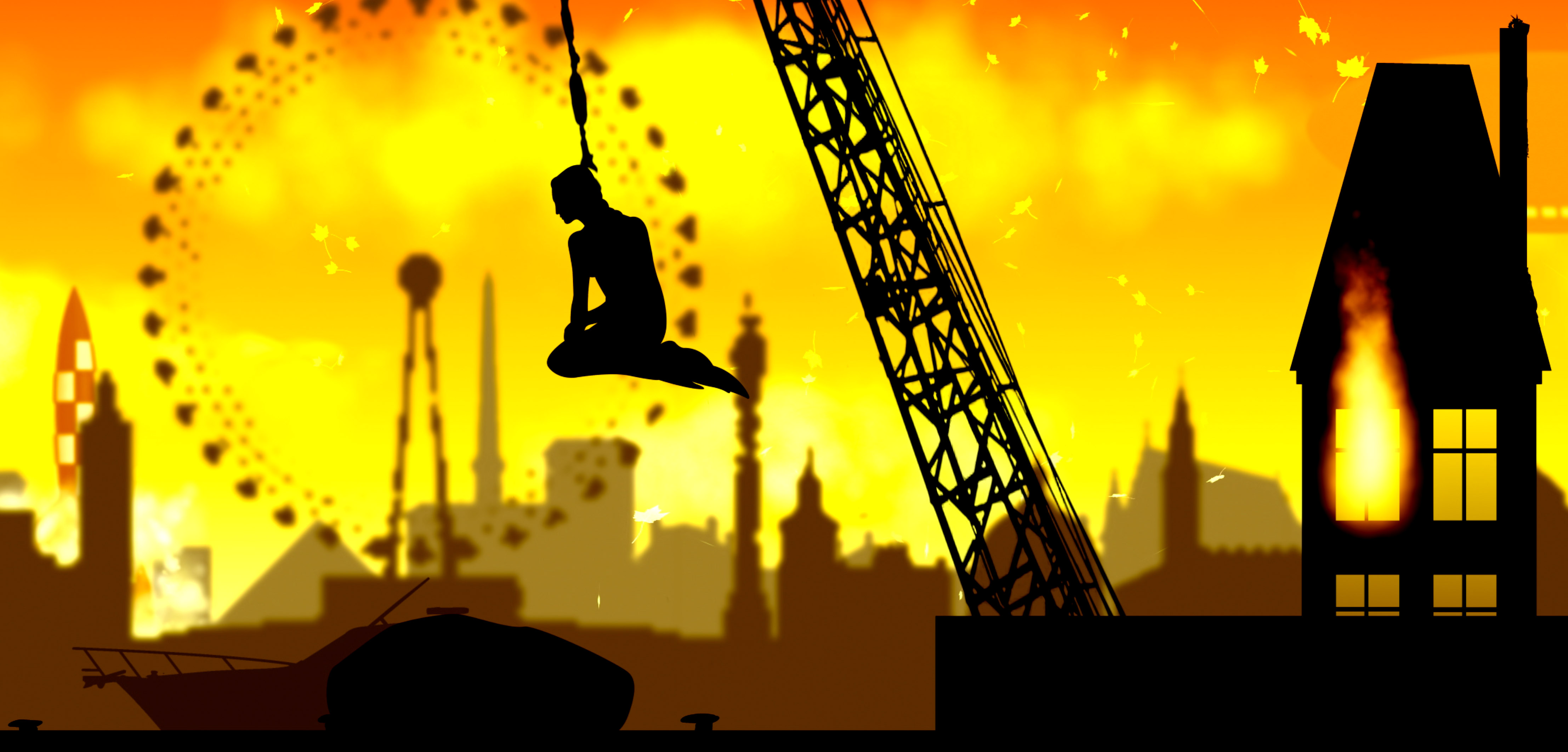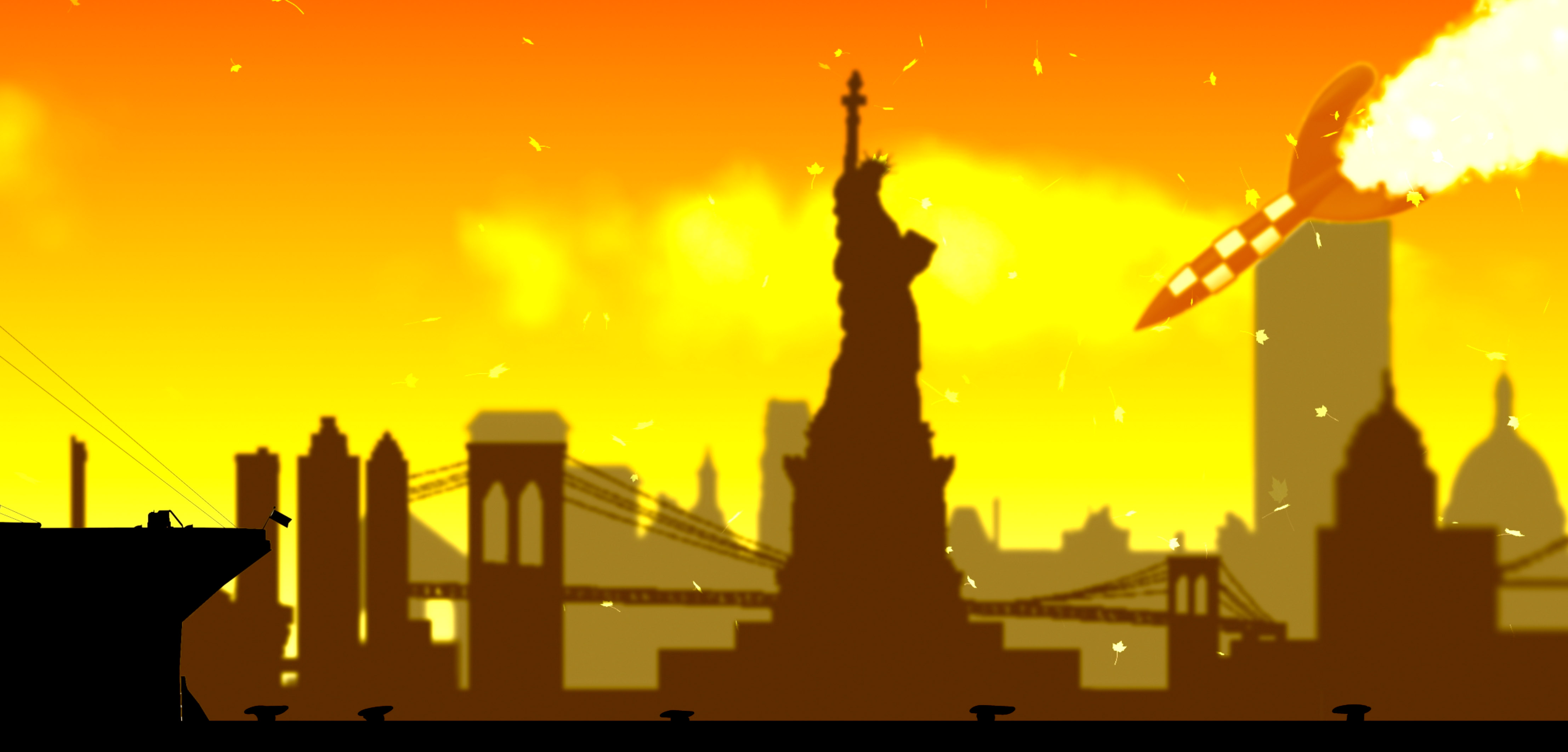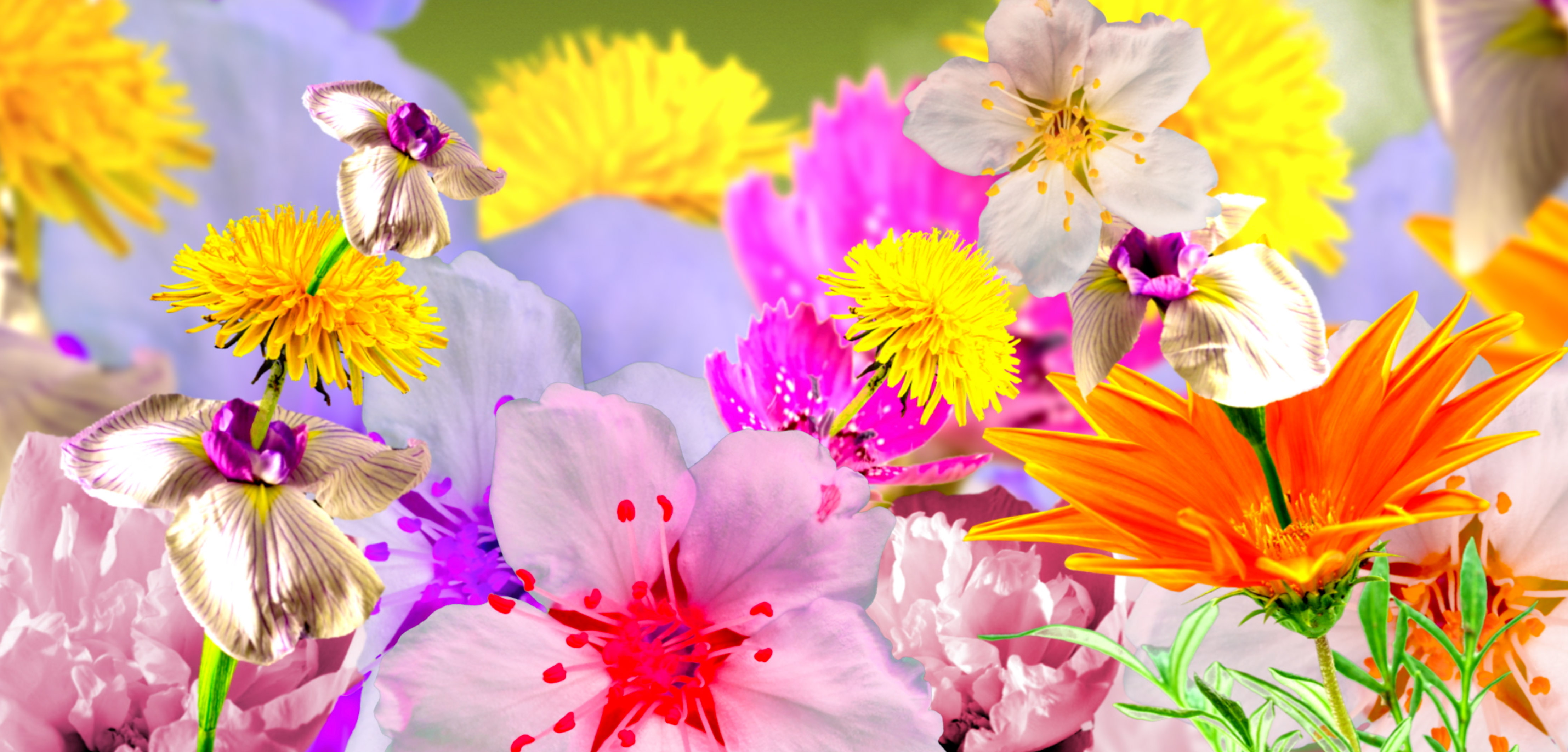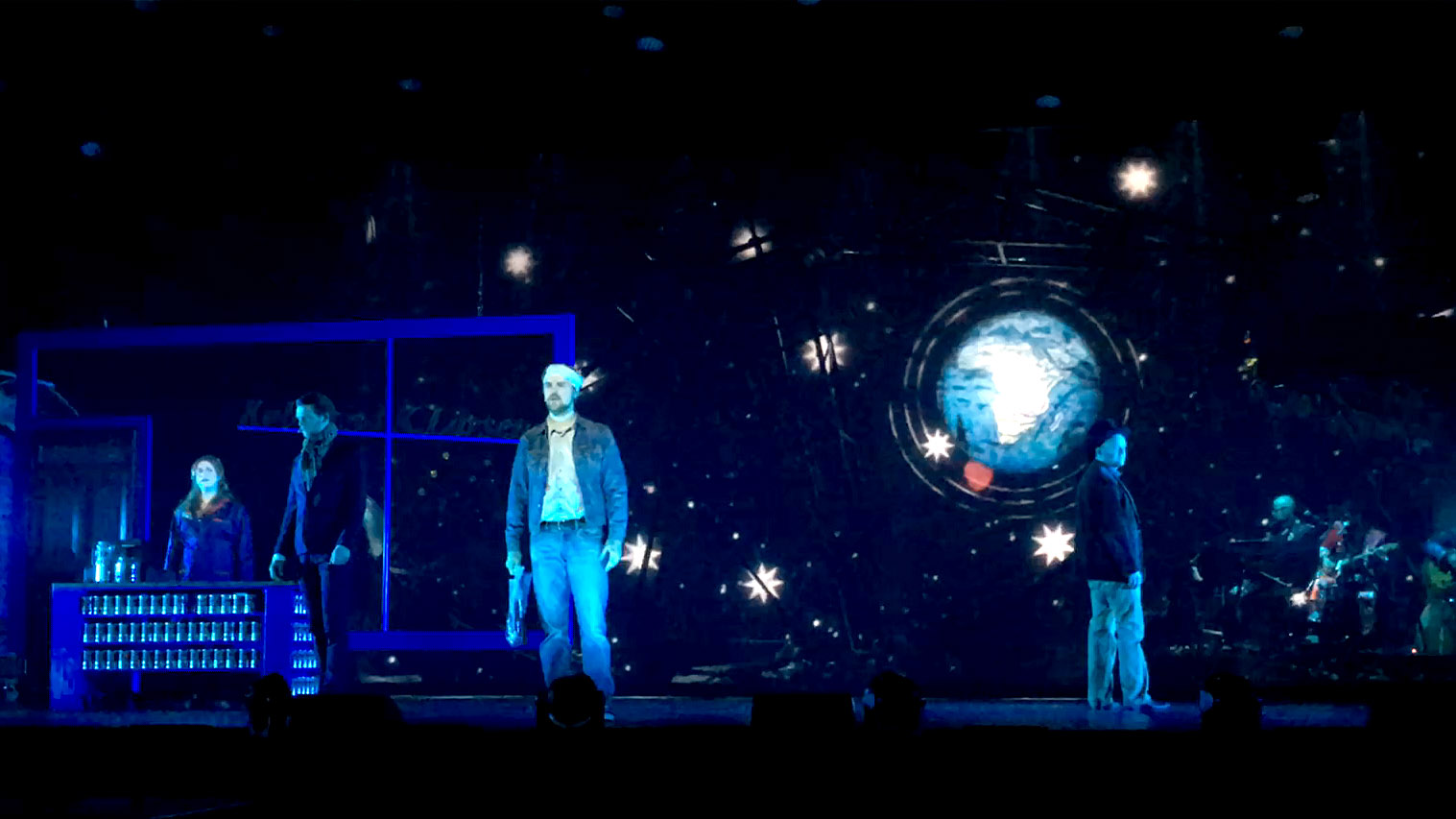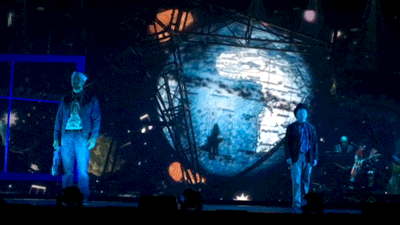 Video projections LED screen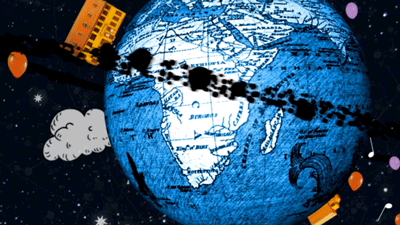 Rendered animation for the LED screen above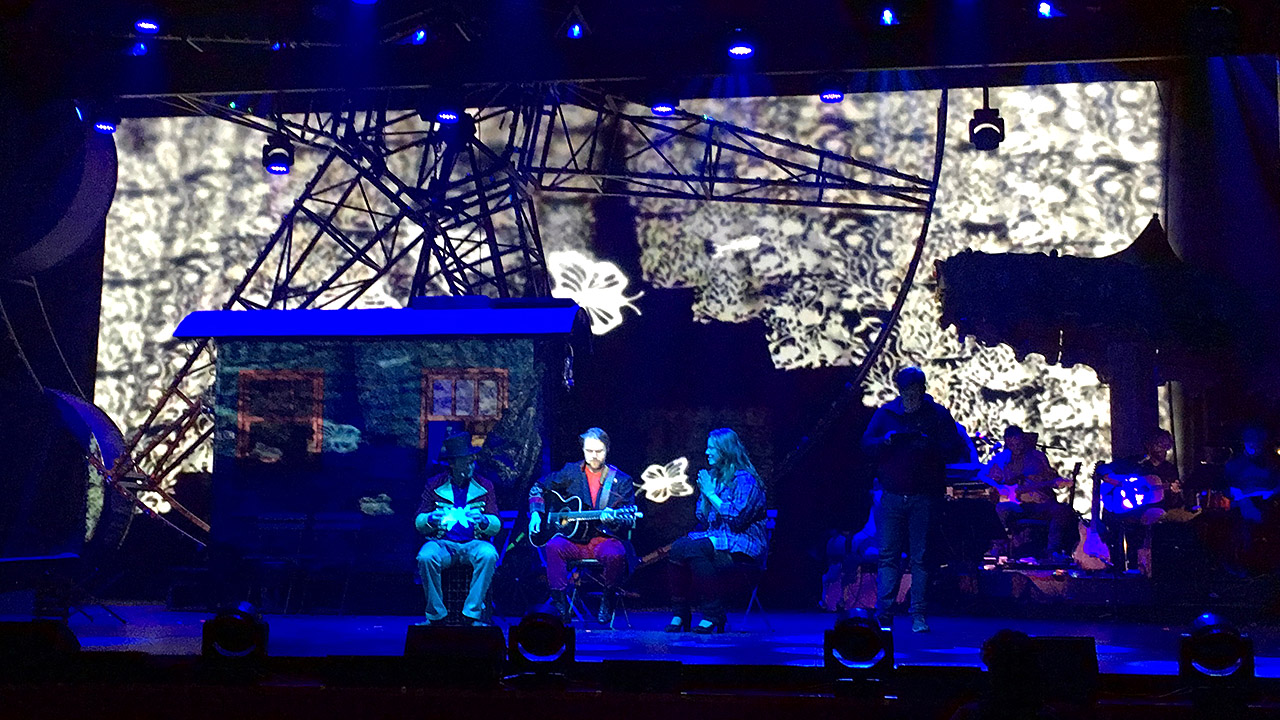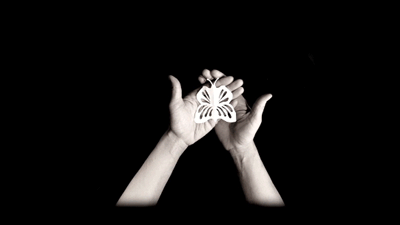 Paper cut animated butterfly flies off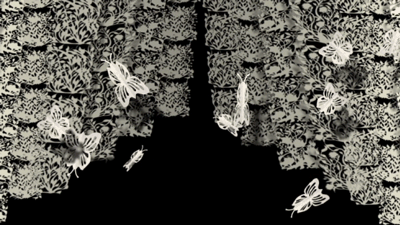 Multiple paper cut butterflies and curtains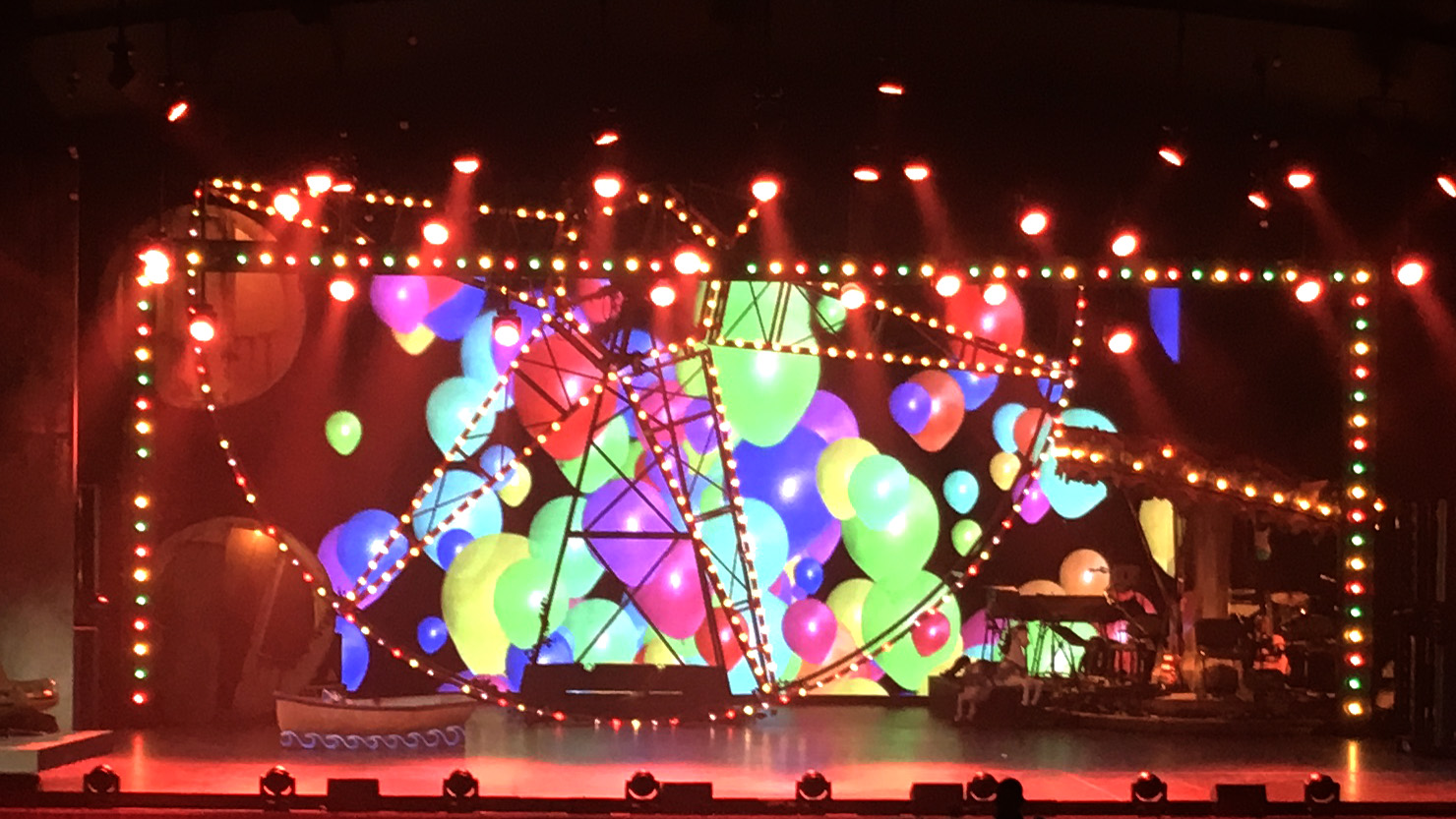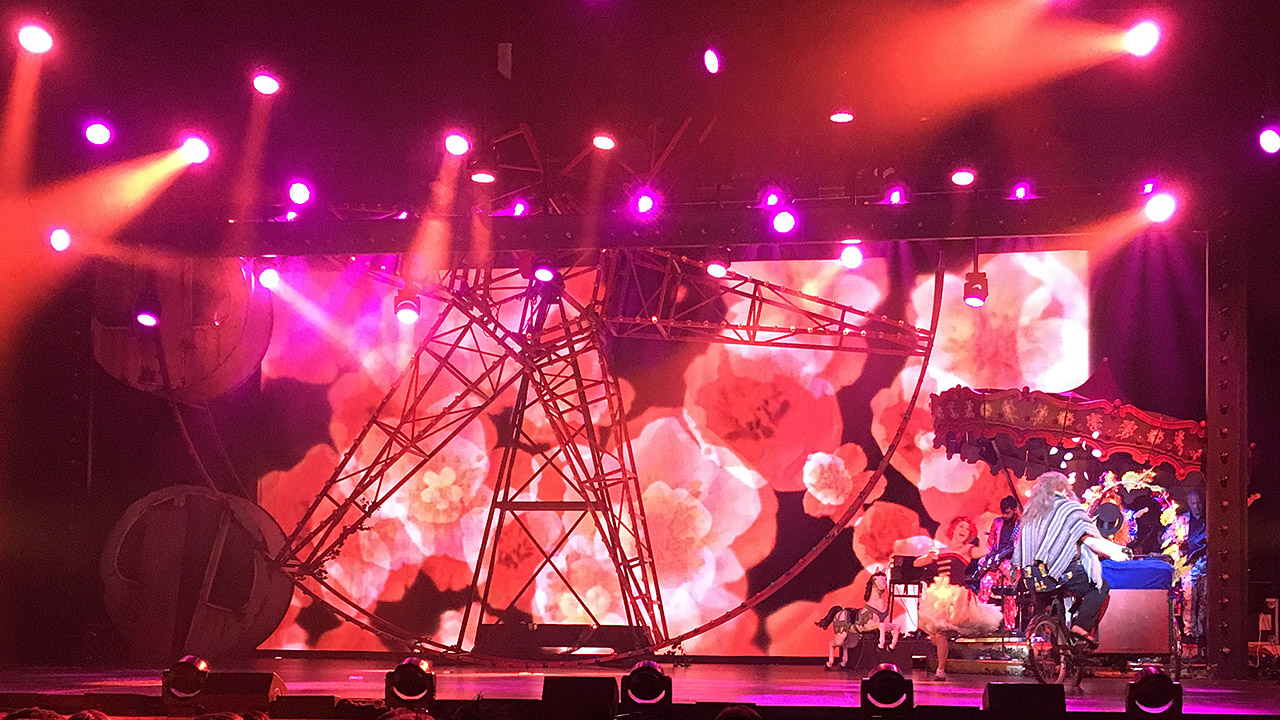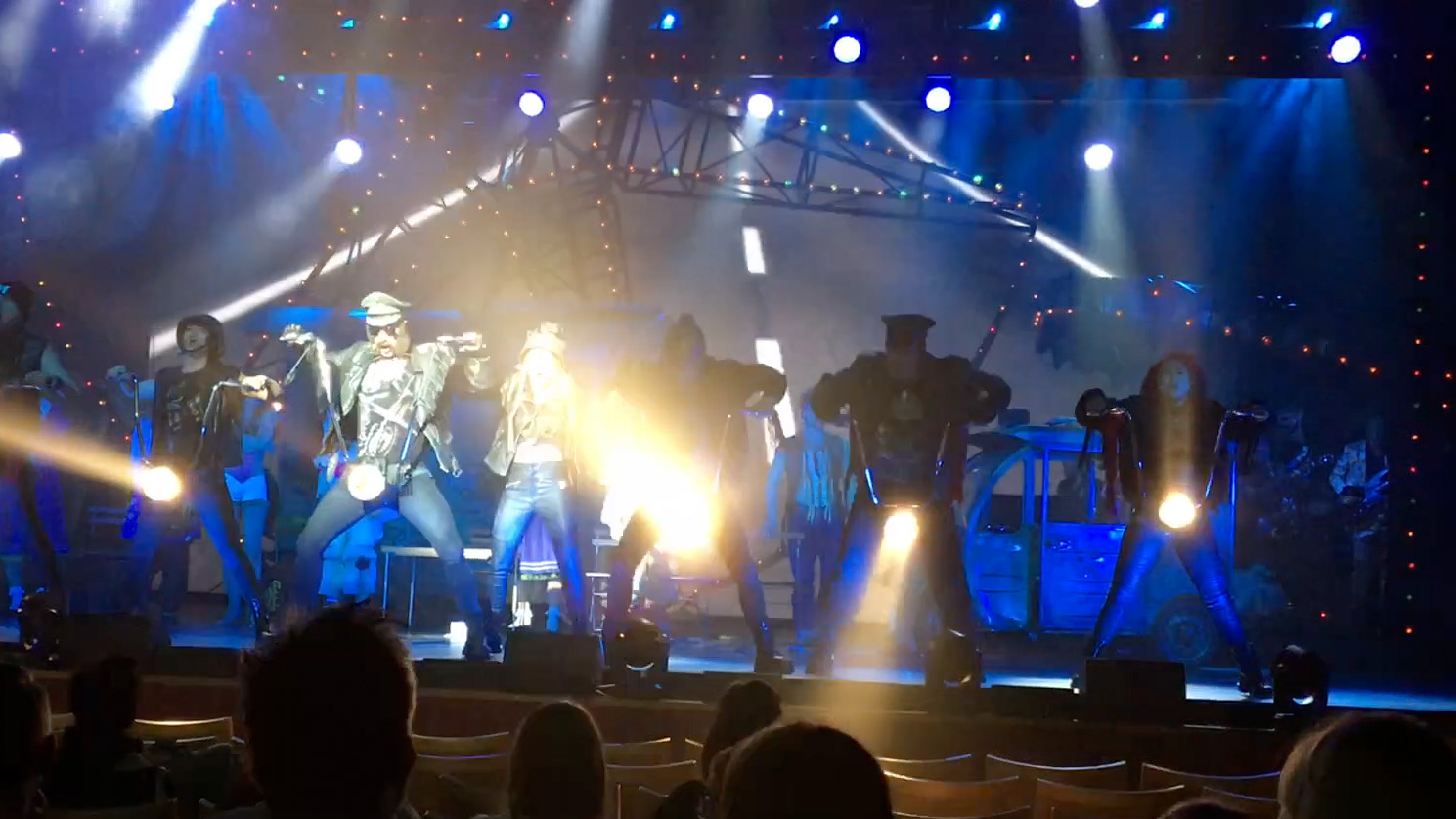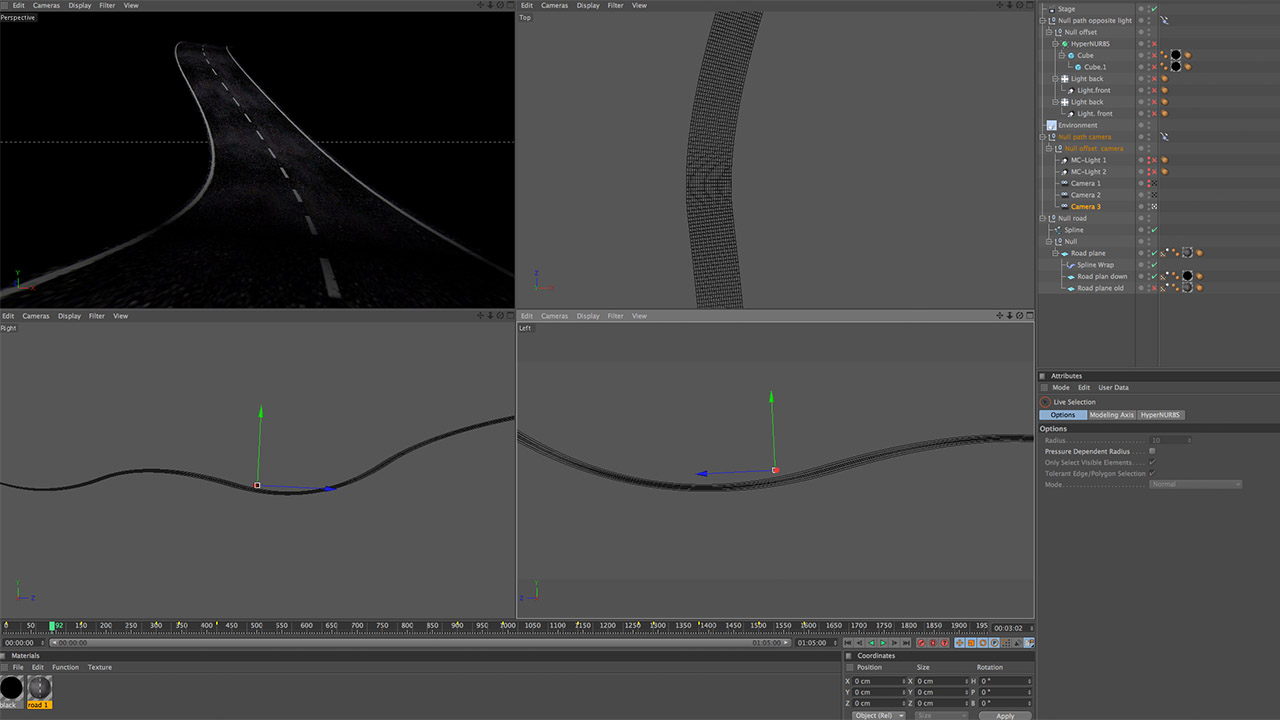 Road created in 3D / Cinema4D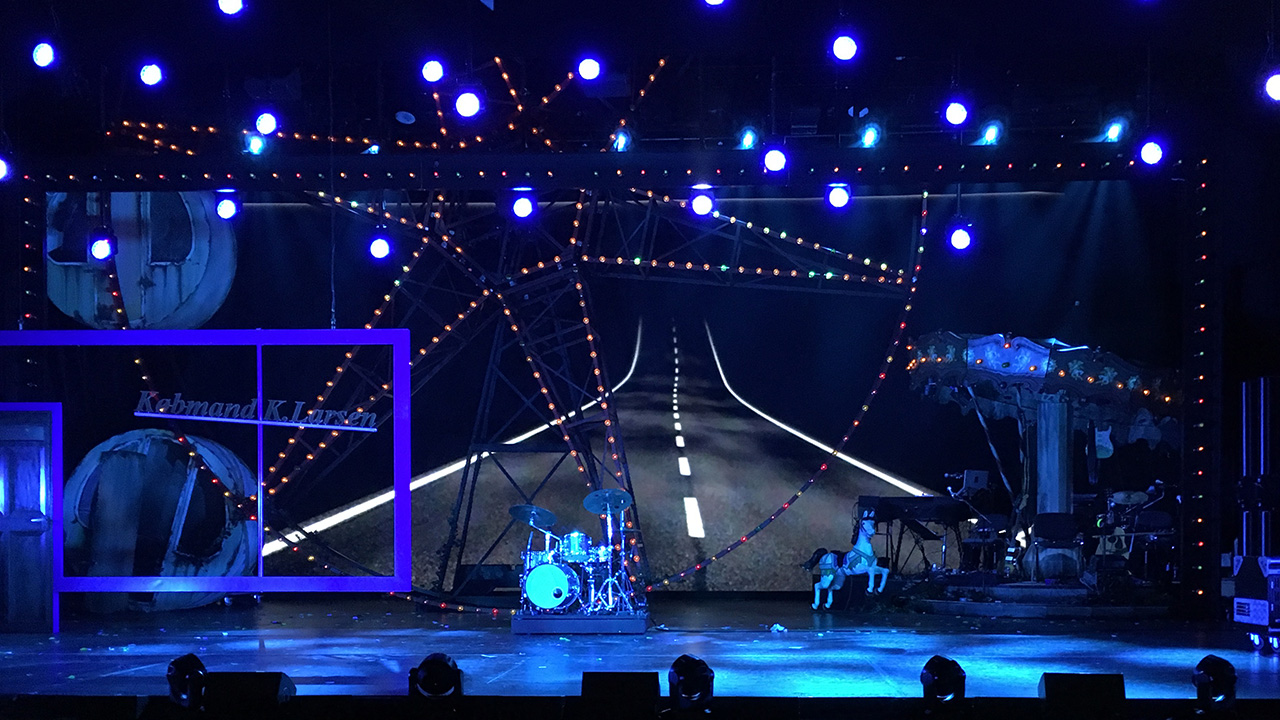 3D road background for "det dårlige selskab" choreography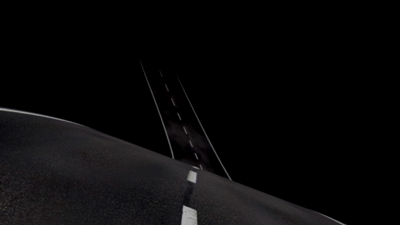 3D animation of the road matching the choreography on stage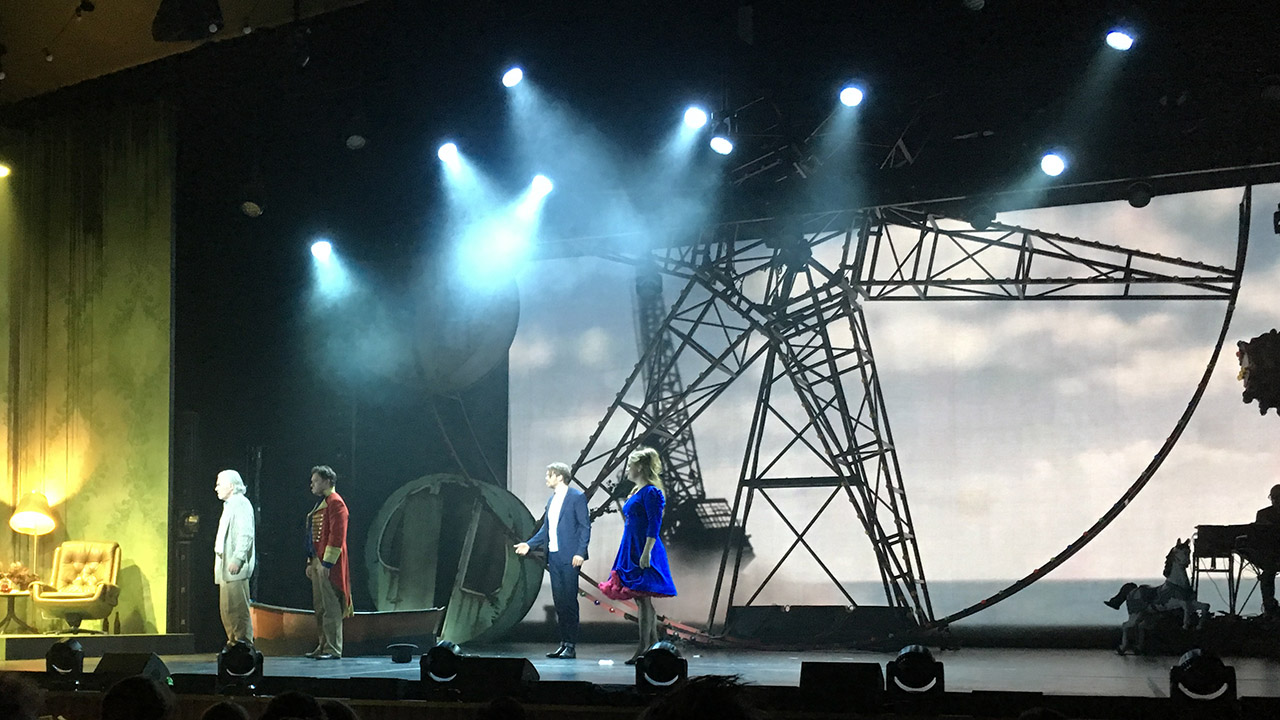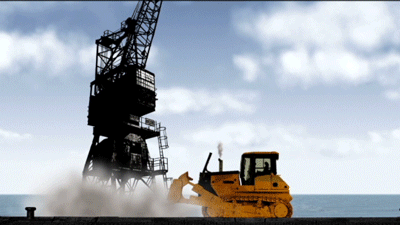 Crane destroyed in final scene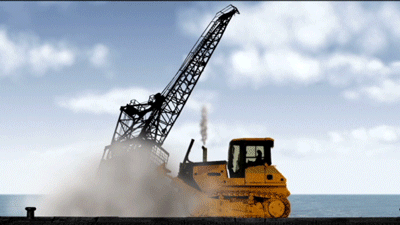 Last phase of destruction