Trick of the Tail
An animated underwater light installation on fabulous stories of lives we cannot live – shown at Copenhagen Light Festival 2021
The underwater light installation The Trick of the Tail is an installation with animated shapes, expressing the movement of a tail. The shape of the tail is reminiscent to the one we know from the little mermaid sculpture at Lange Linie. The installation visualises the movement of a mermaid like tail, swimming away from the earthly life, back to the natural underwater habitat where other mermaids and fabulous creatures reside.
Audience reactions:
Wow!         Why is it not here all the time?          It's beautiful!  
                      How is that done?          Look, it moves again!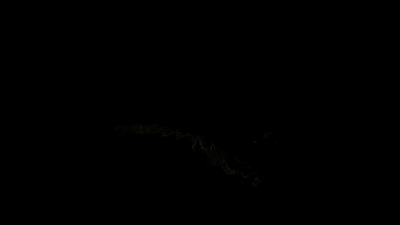 I designed, constructed and welded the metal frames together, attached the IP 68 underwater LED strips, placed and programmed the installation. The electronics and DMX drivers for the LED strips were places in a waterproof box placed under the quay. The Box was connected with 7 kables, each 12 meters in length.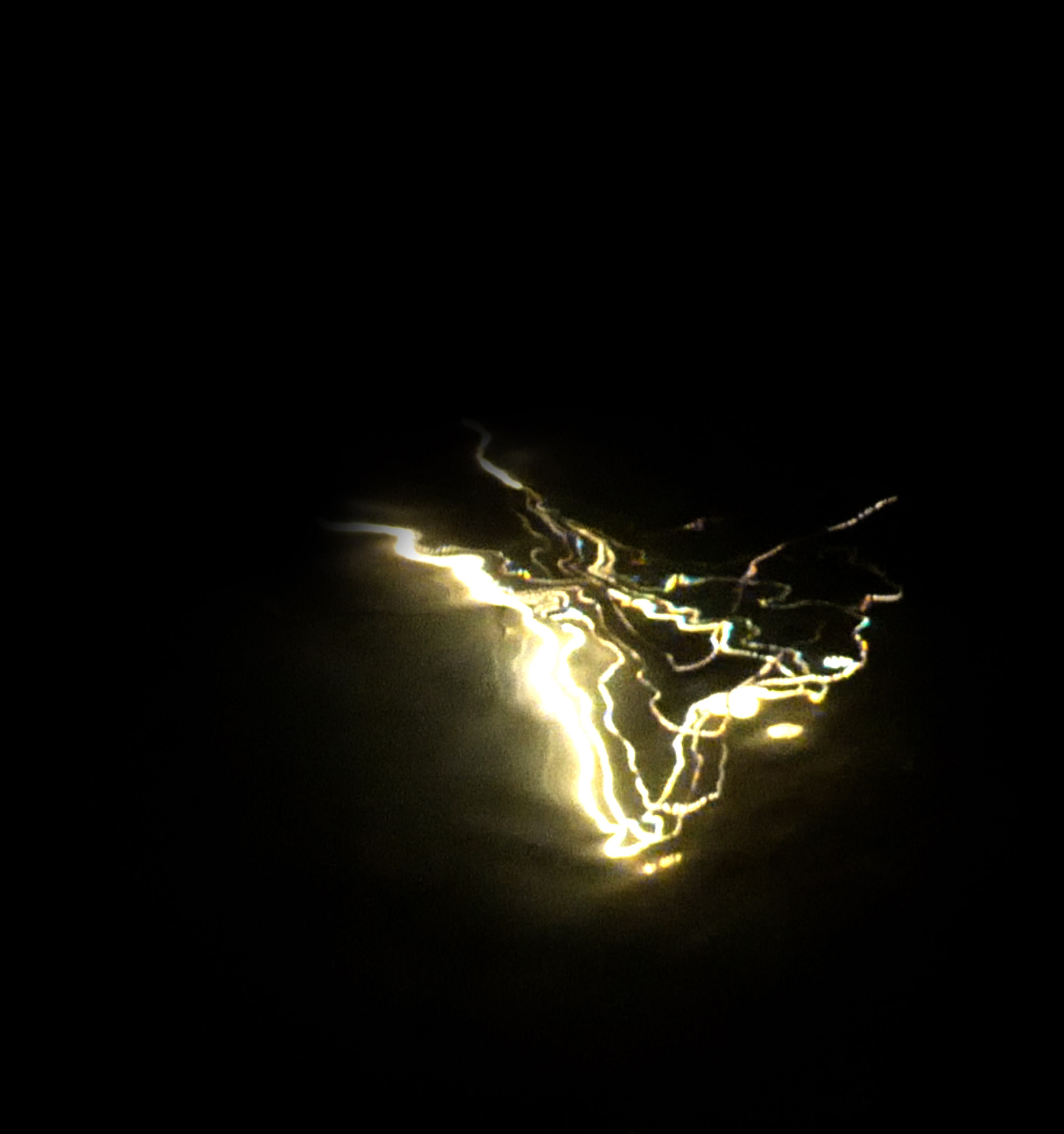 Refraction and distortion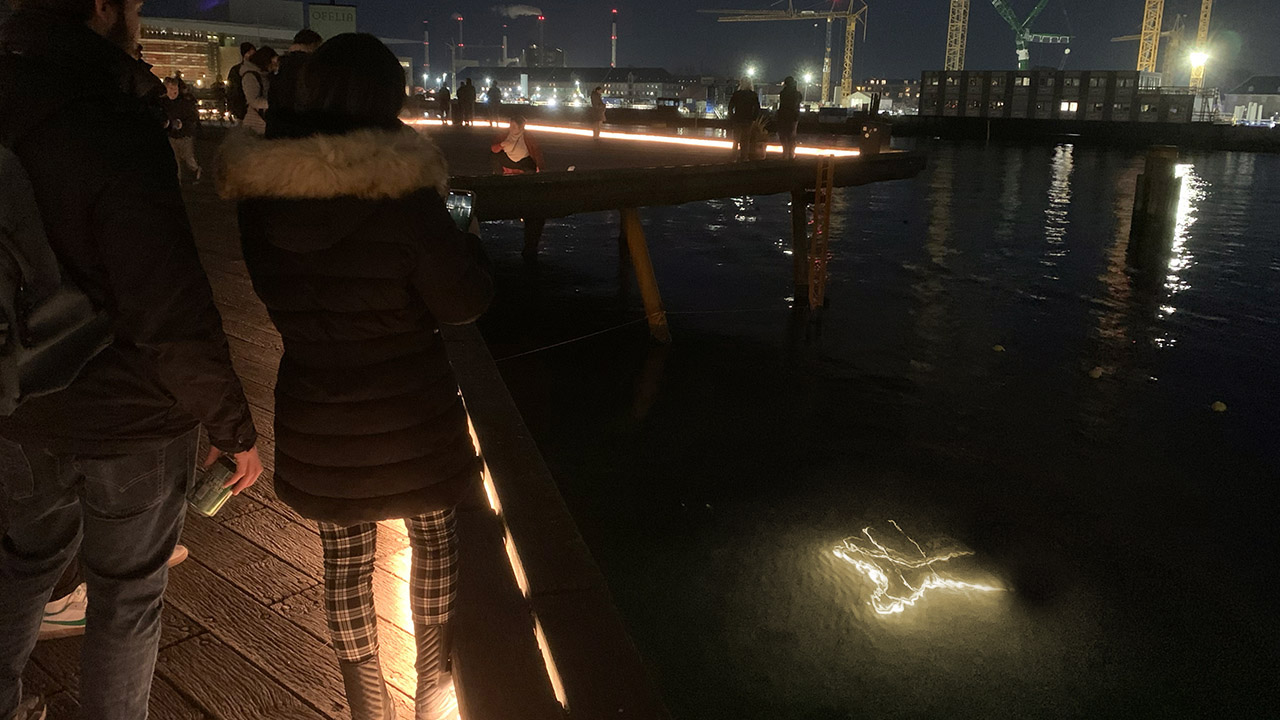 At the Royal Playhouse Quay – Ofeliaplads
Thank you:
The Royal Playhouse; Nanna Jelsgaard, Jesper Orland & Michael Nilsson
BJ Lys Aps; Brian Johansen
Christel Kaaber, Nigel Zabiela, Simon Bjerg Steijn, Adriaan Bol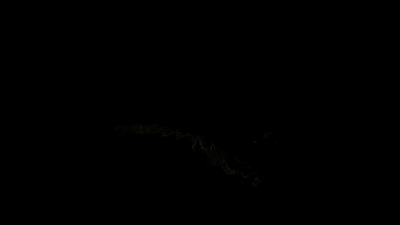 In movement under water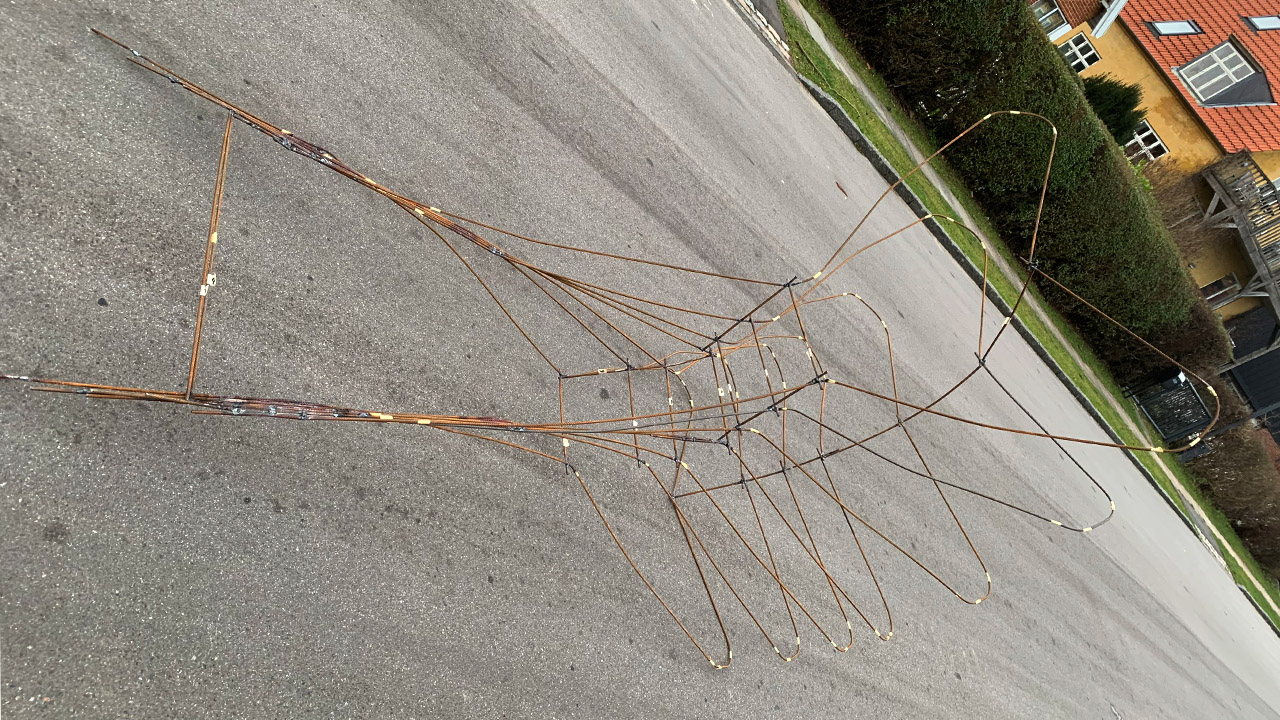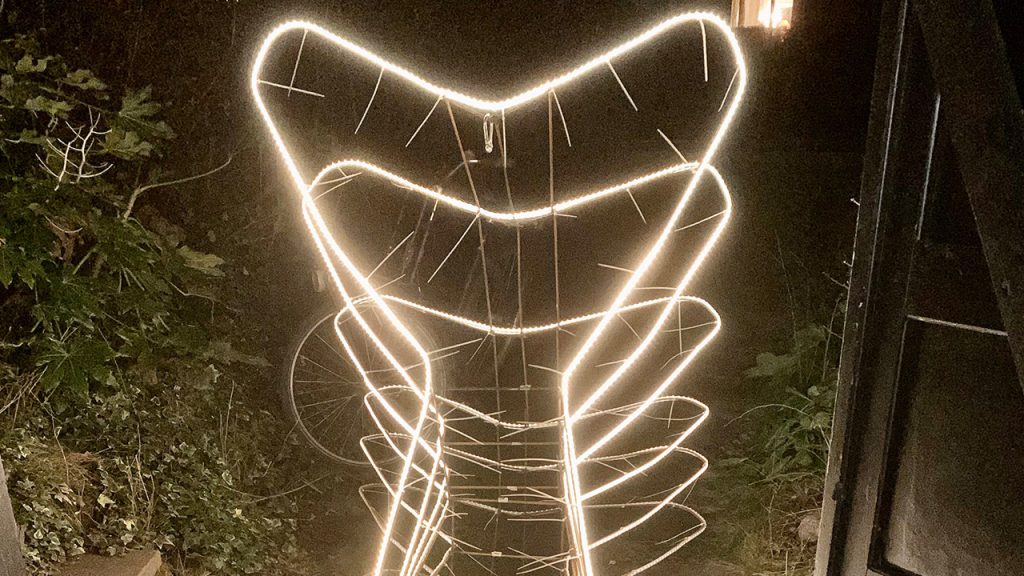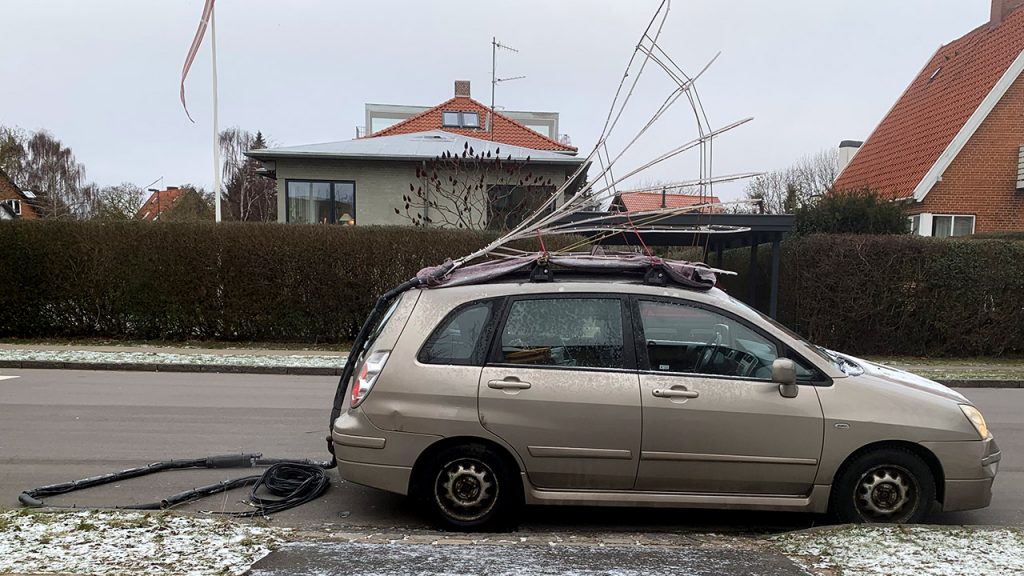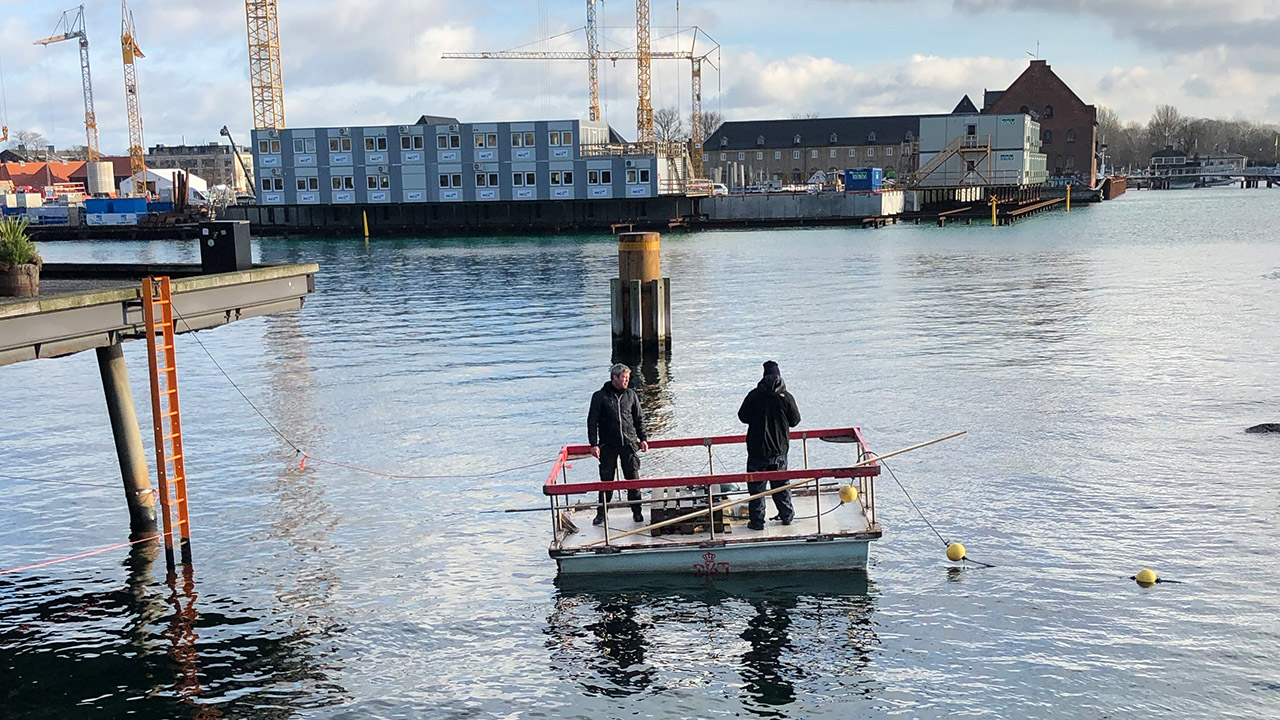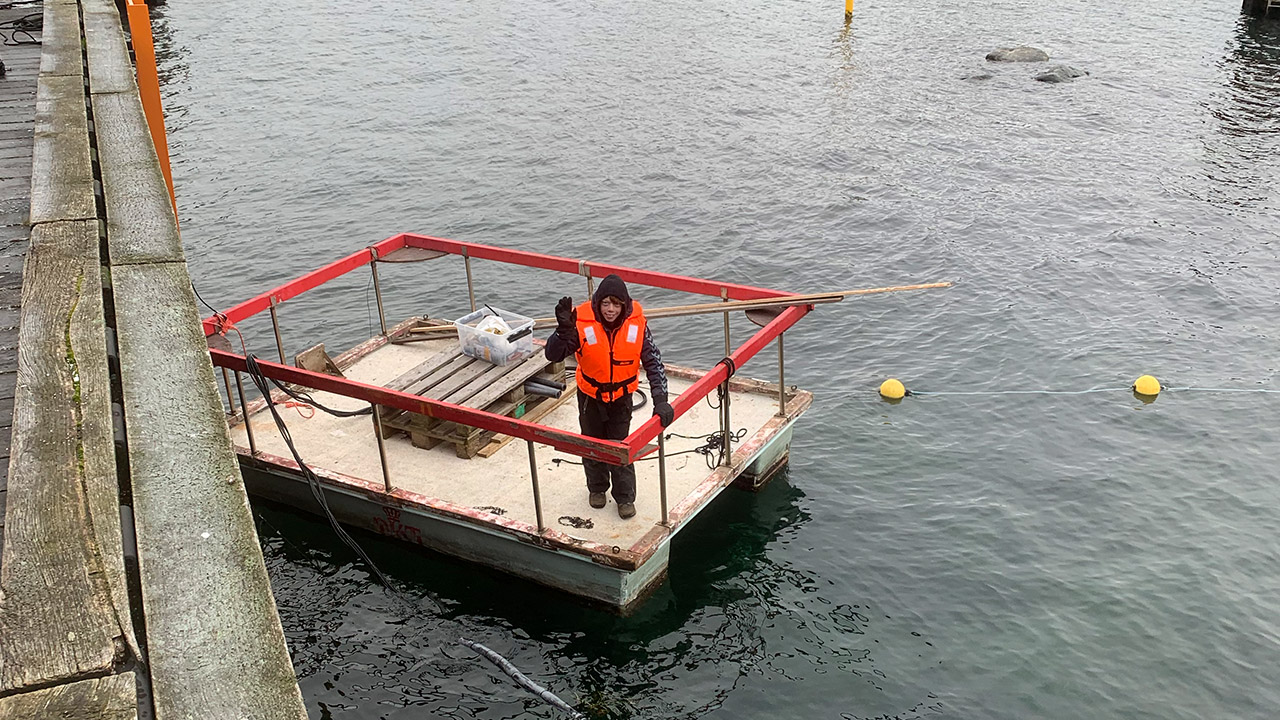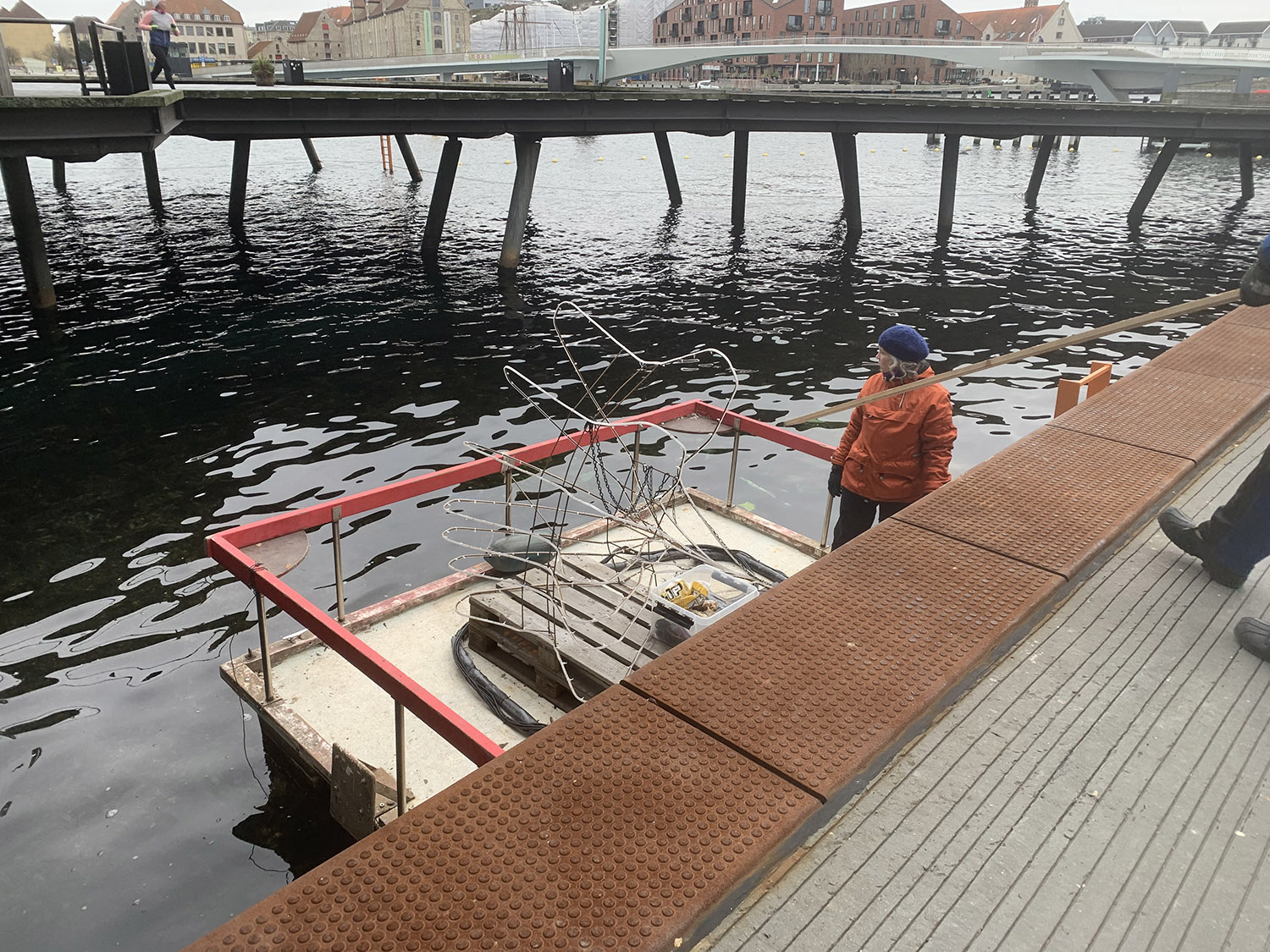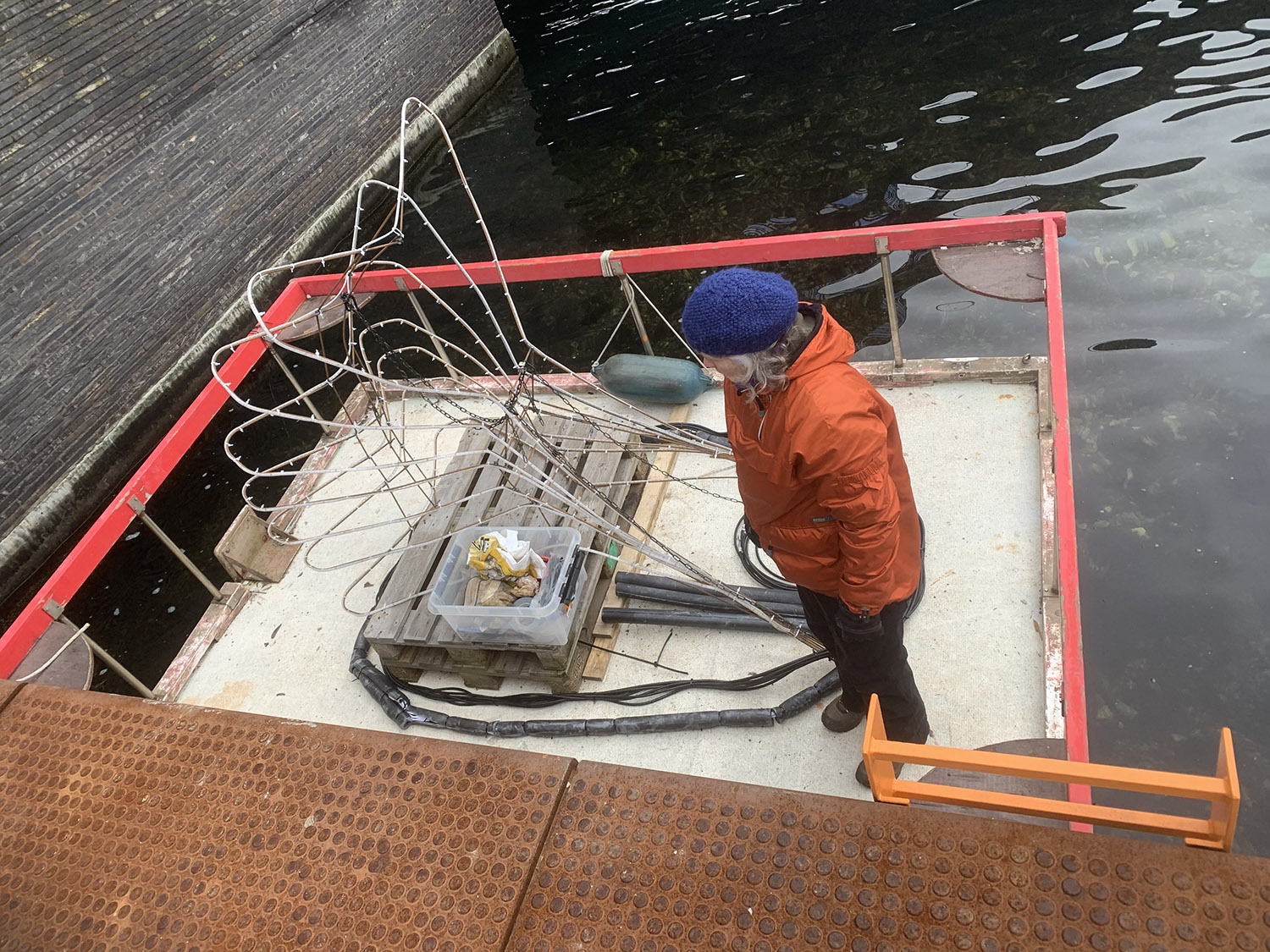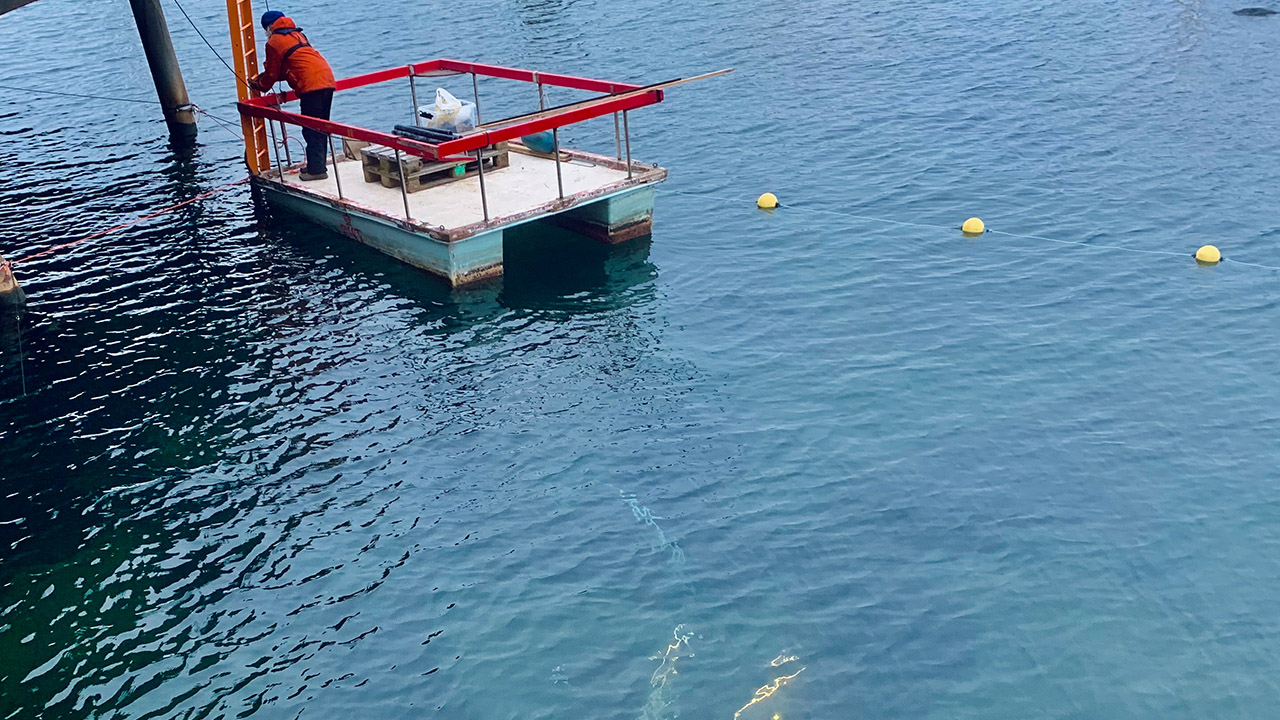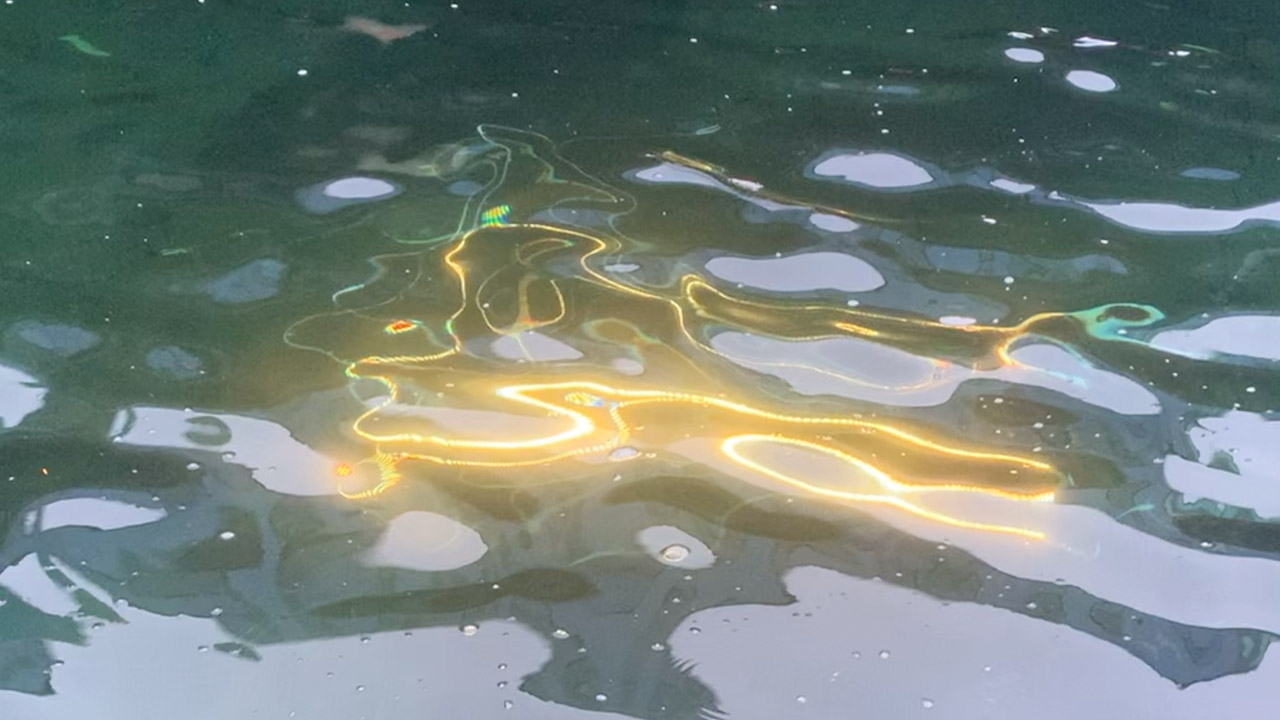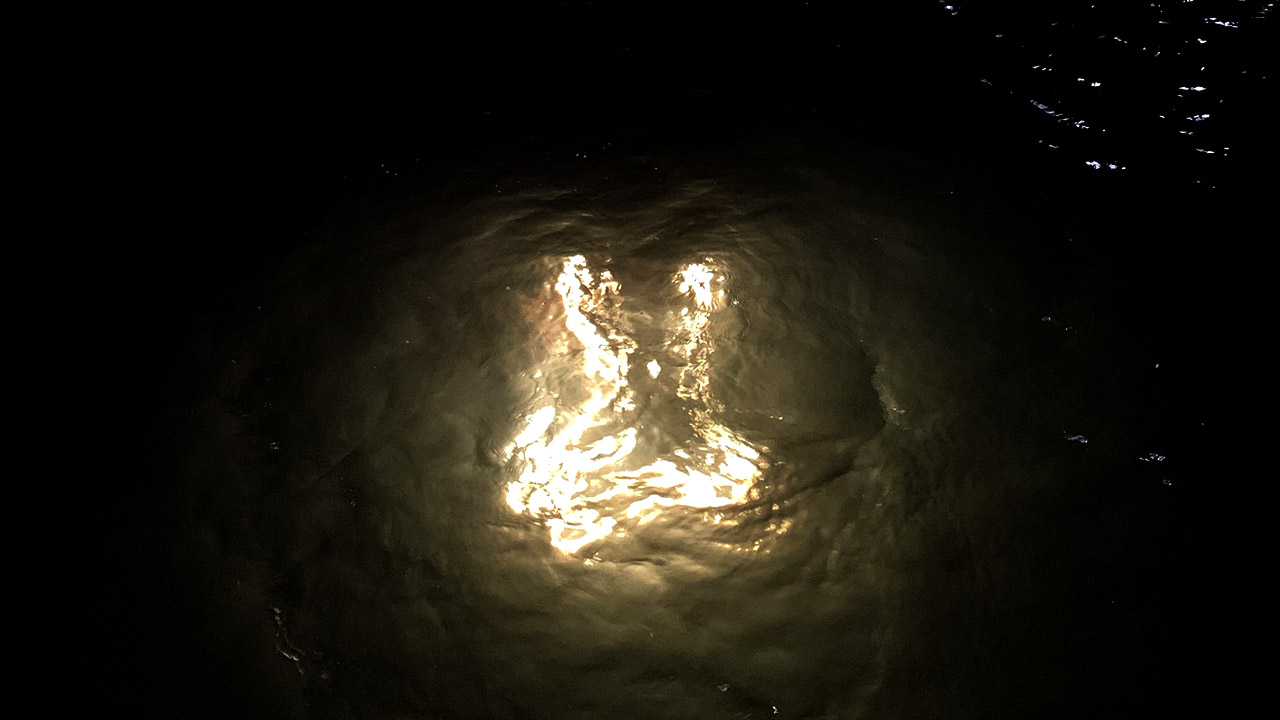 During Copenhagen Light Festival 2021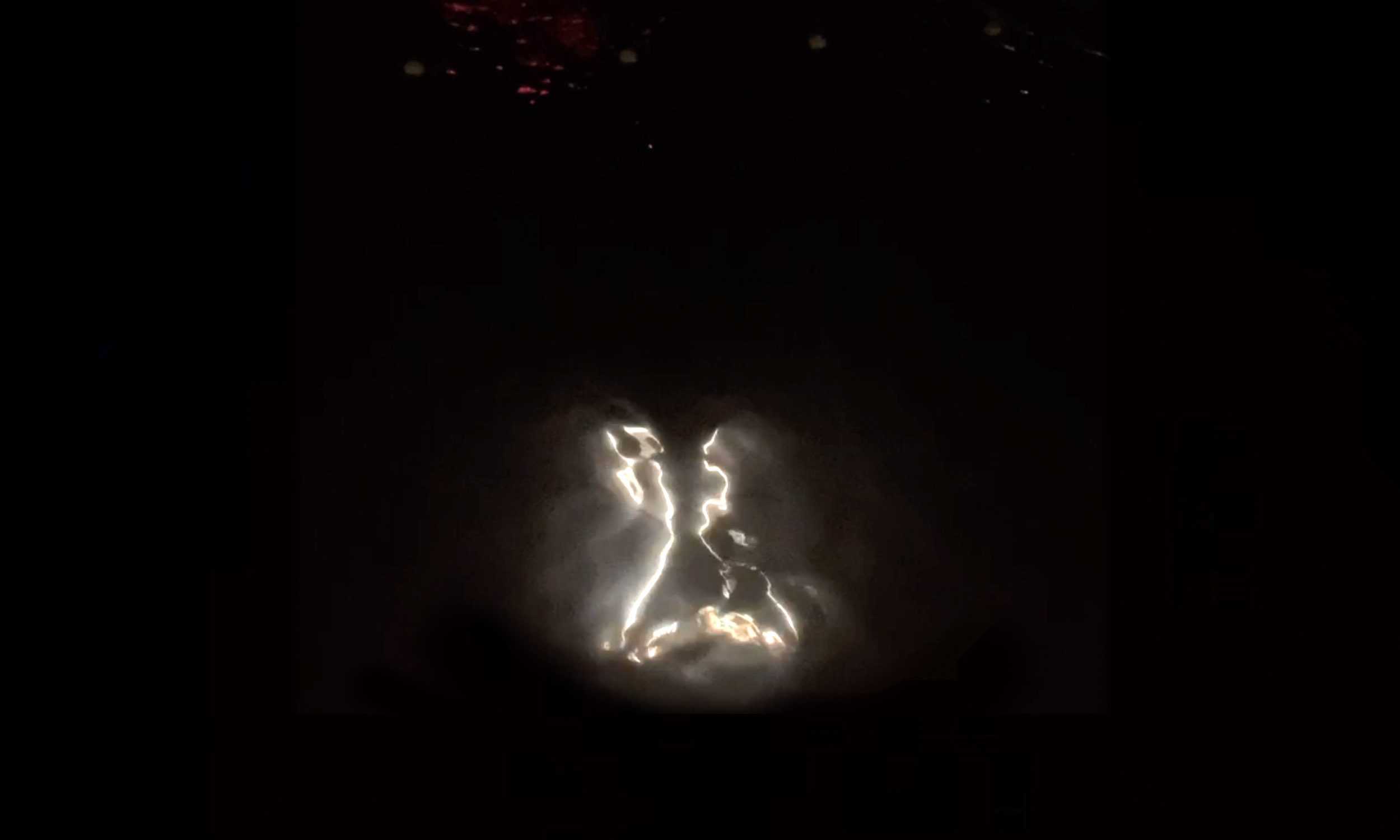 During Copenhagen Light Festival 2021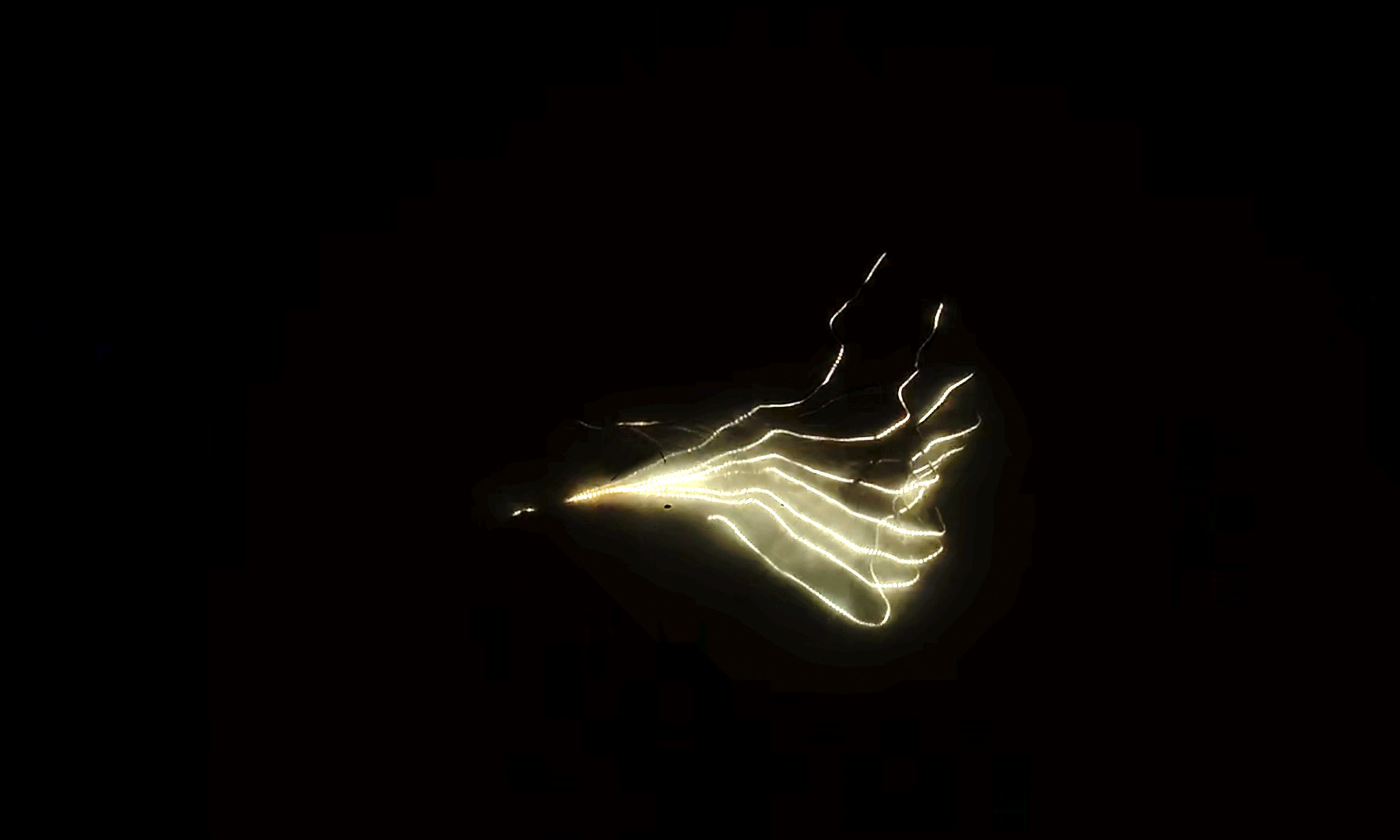 During Copenhagen Light Festival 2021