The New World
Exhibition design for Kronborg Castle in Elsinore
I co-created the concept and the design for this interactive, entertaining and educational experience, placed at Kronborg Castle. The installation shows the Renaissance as a flourishing and vibrant period, which with its scientific and artistic achievements has enriched and shaped the world, as we know it today.
Premise:
The basic idea is that the modern human worldview was born in the Renaissance. During this period, we move from a theocentric to an anthropocentric and geocentric – and then heliocentric worldview. The New World's storytelling installation is about these and other dramatic changes that relate to this movement.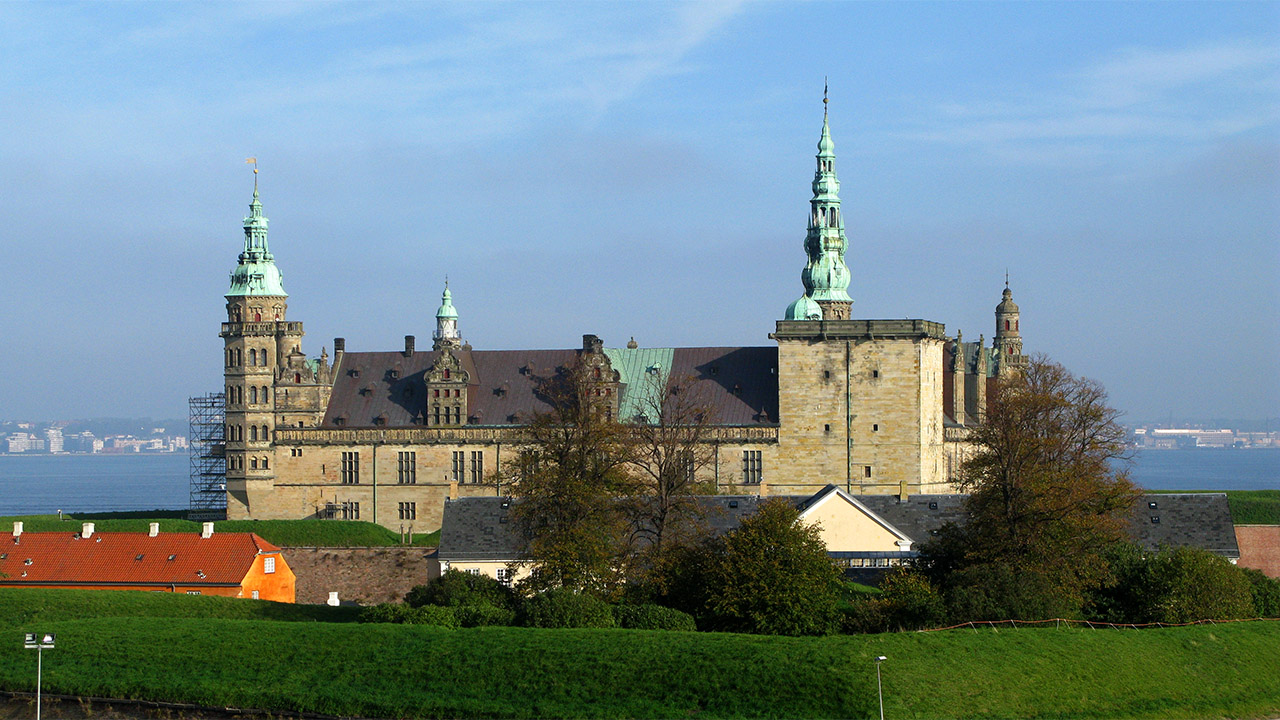 Kronborg Castle in Elsinore, Denmark
In the so-called Globus-room at Kronborg Castle, where there are already two impressive renaissance globes, a third globe, with an interactive surface is set up. The two existing globes represent the earth and the starry sky, respectively. The new interactive globe and the animated image stories it contains show and illustrate the Renaissance's artistic and scientific world as found in and around Kronborg.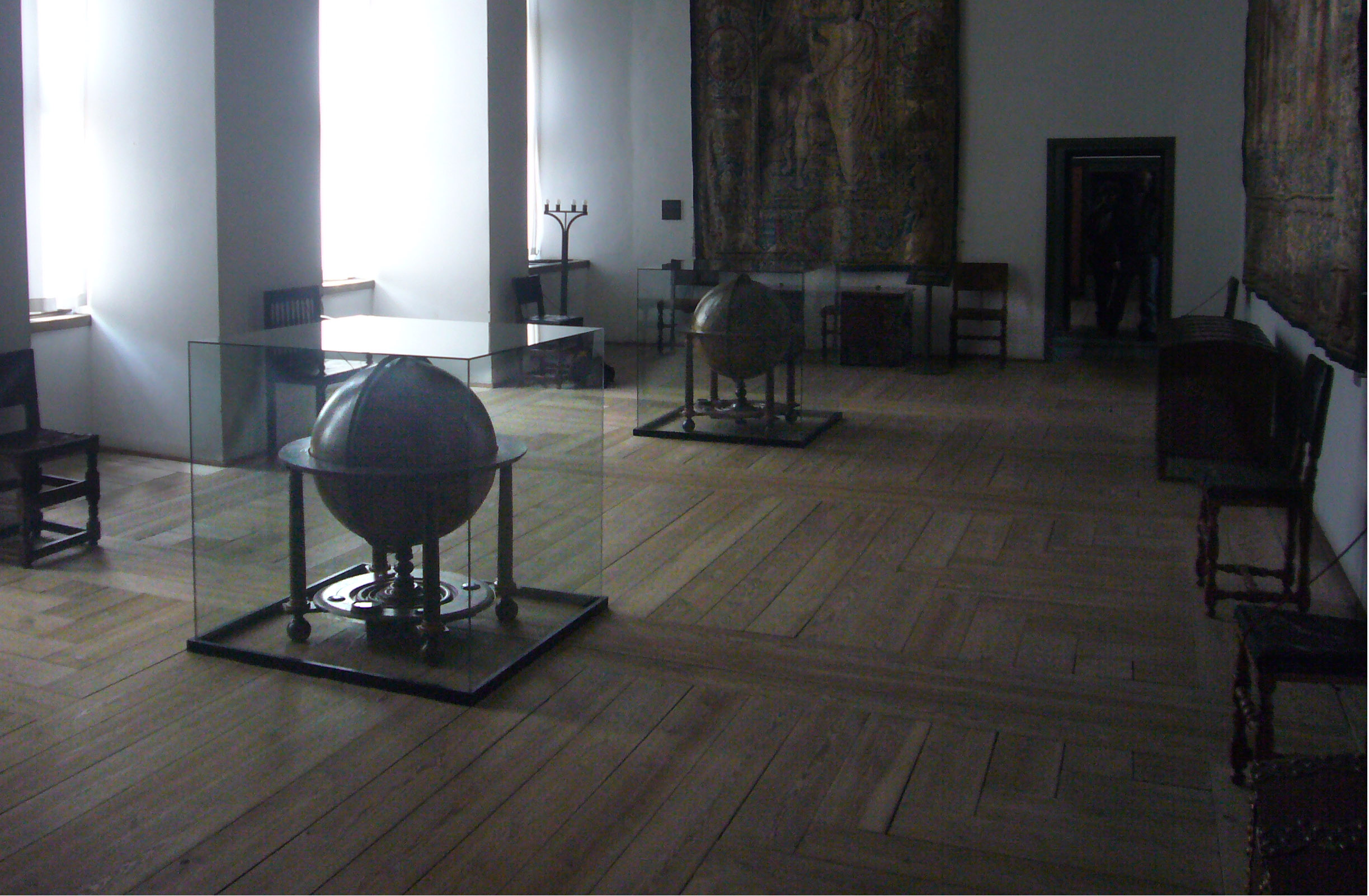 The Globus-room …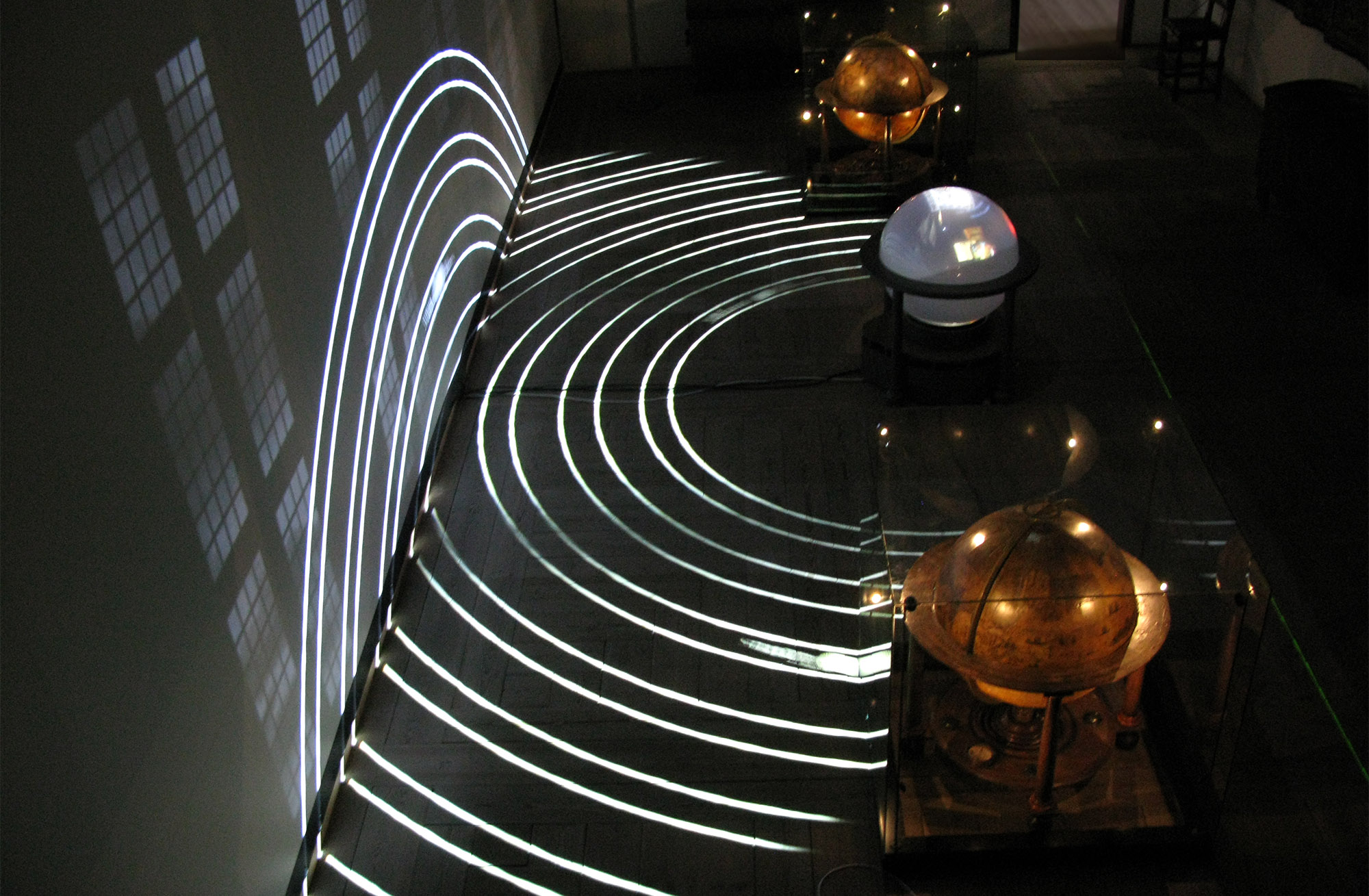 … with the interactive storytelling globe installed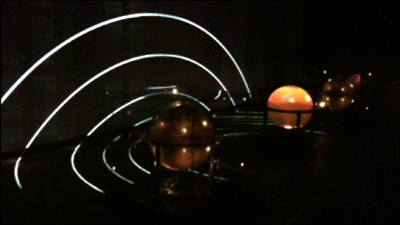 Globe with geocentric animation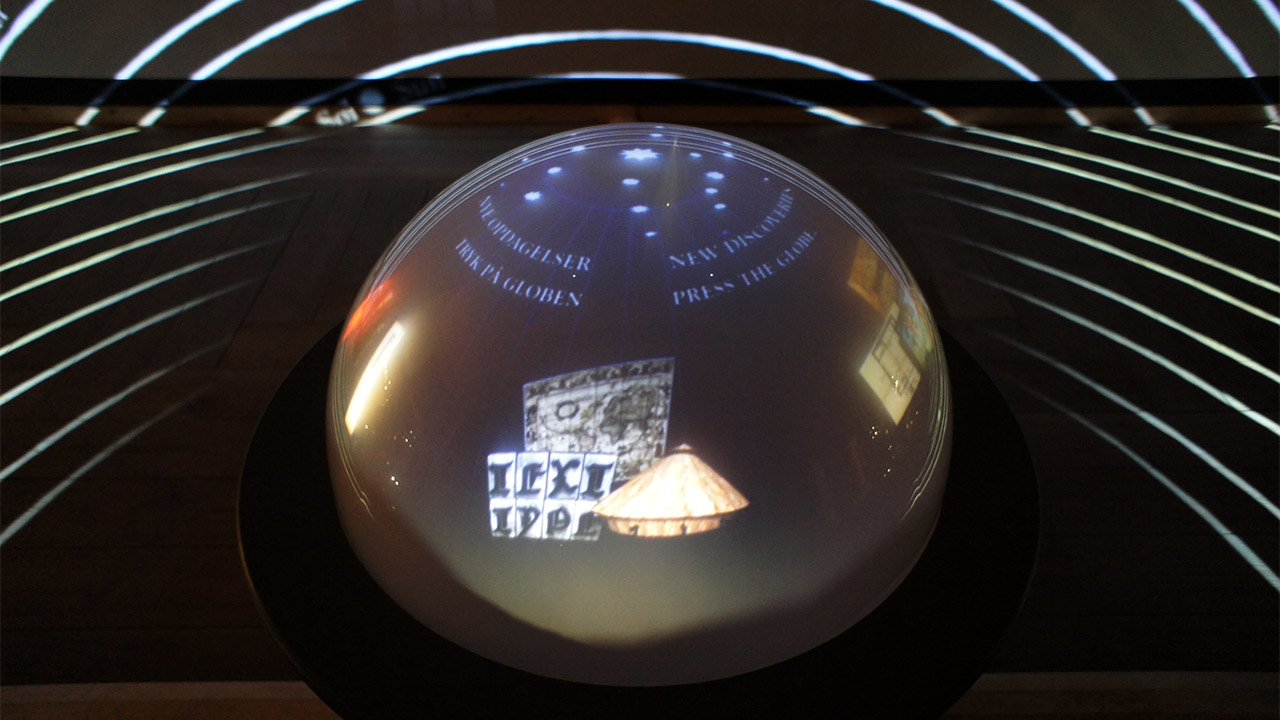 In close up, showing story choices
Concept & Design: Arthur Steijn, Jakob Wille & Bent Jørgensen Video Design & Animation: Arthur Steijn Animation Assistance: Dimitris Vulalas Production: Ole Paikjær Bak Sound Design: Simon Christensen Programming: Jonas Jongejan Production: Vision4 Video Technique: ComTech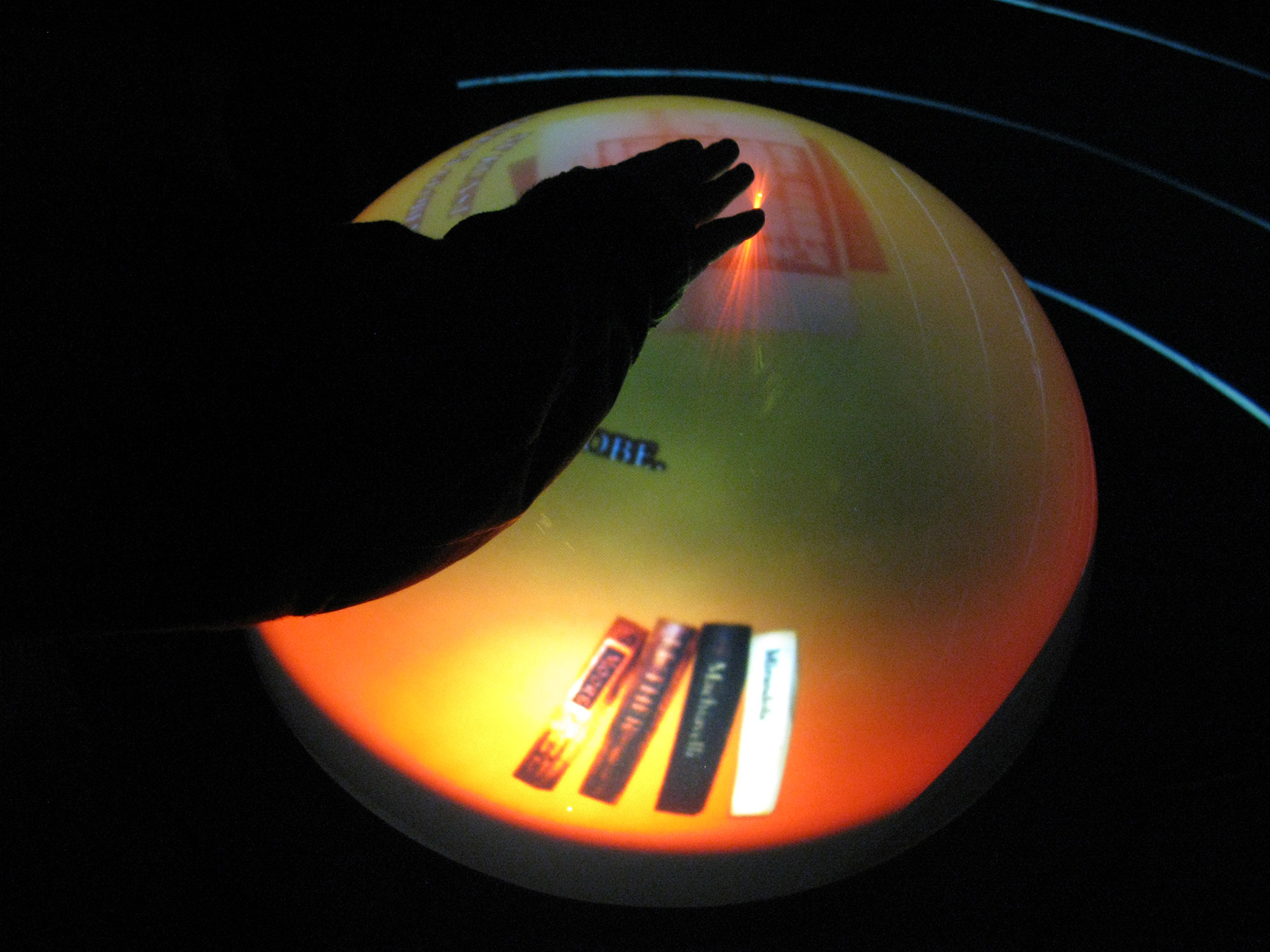 The interactive story telling globe activated
The installation contains 6 video projectors connected to Mac Mini's equipped with dual and triple heads, illuminating the globe, the wall and the floor. Animations were made in Cinema4D and After Effects and controlled by an Arduino for interaction and timing.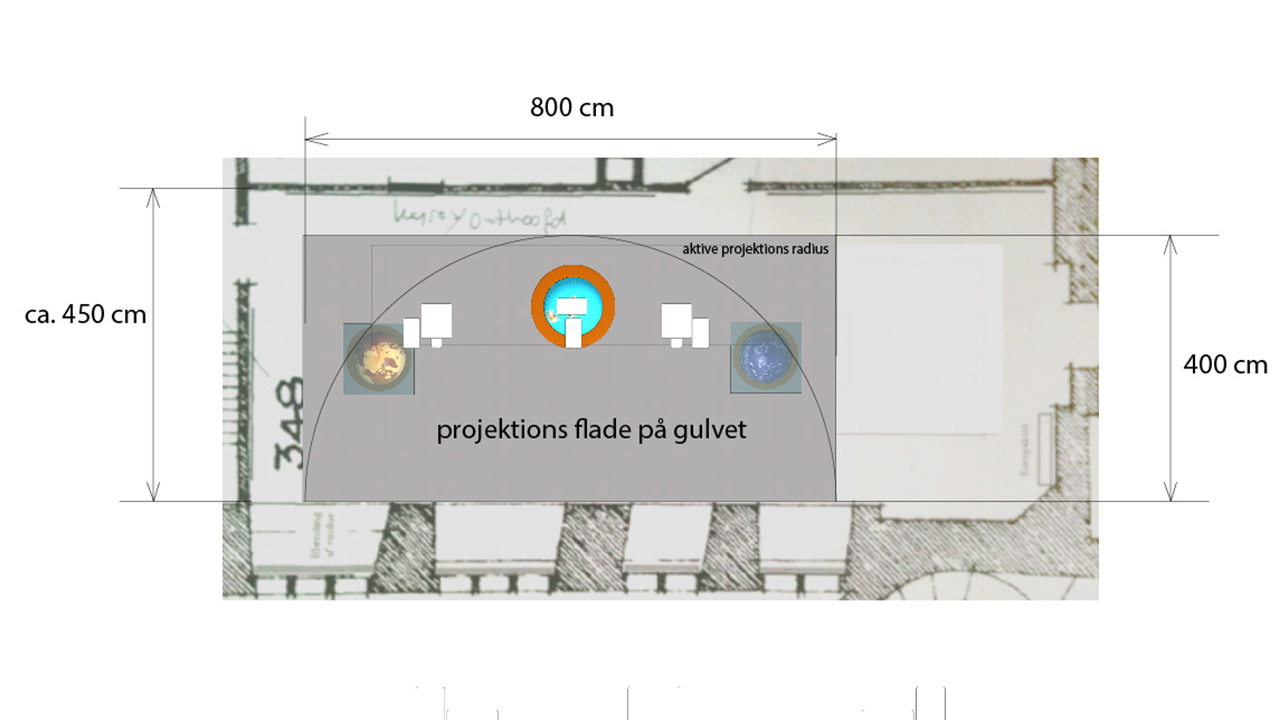 Tech drawing top view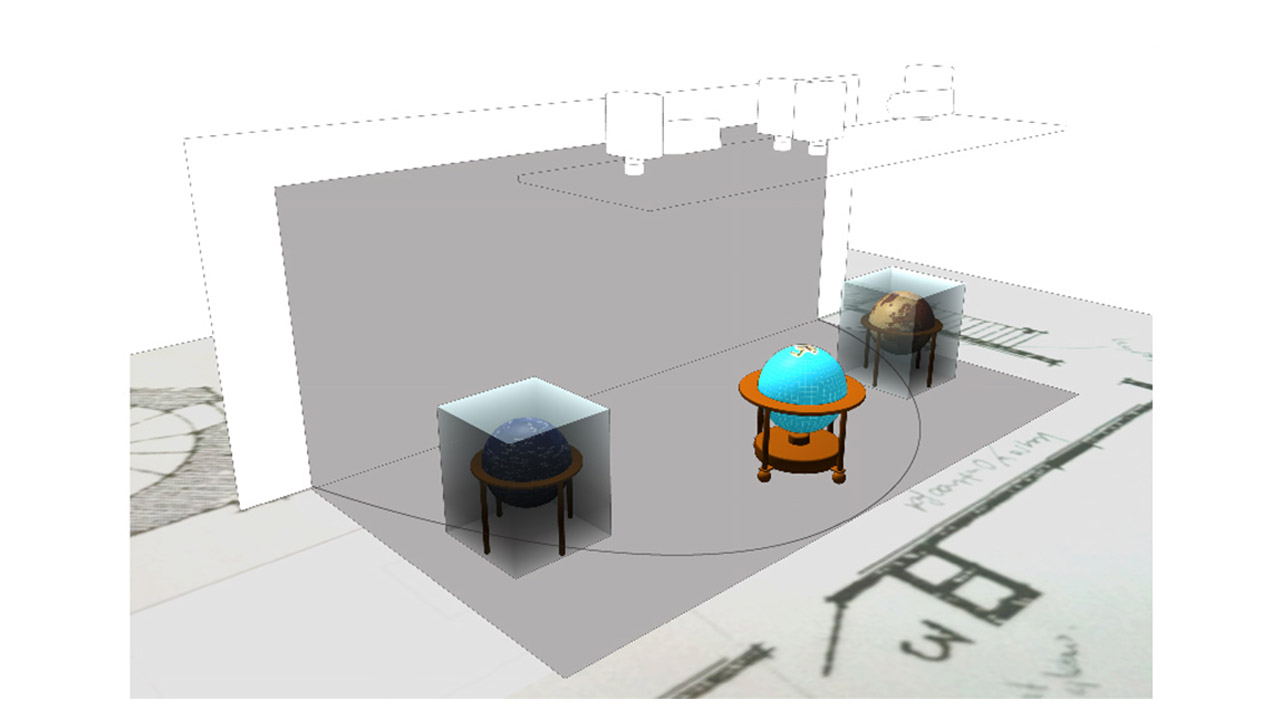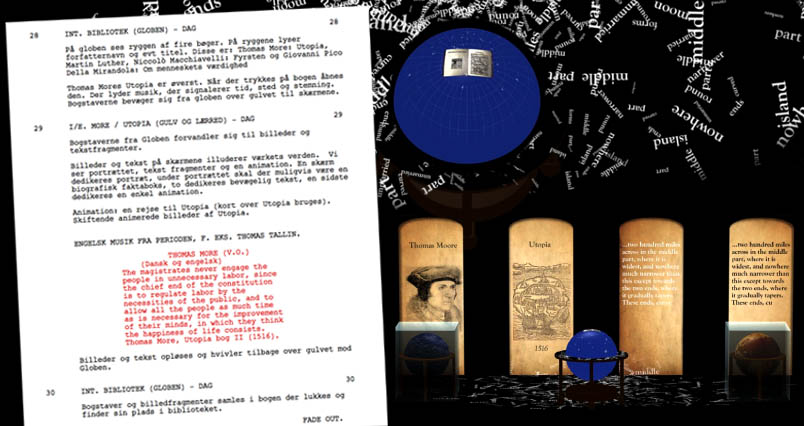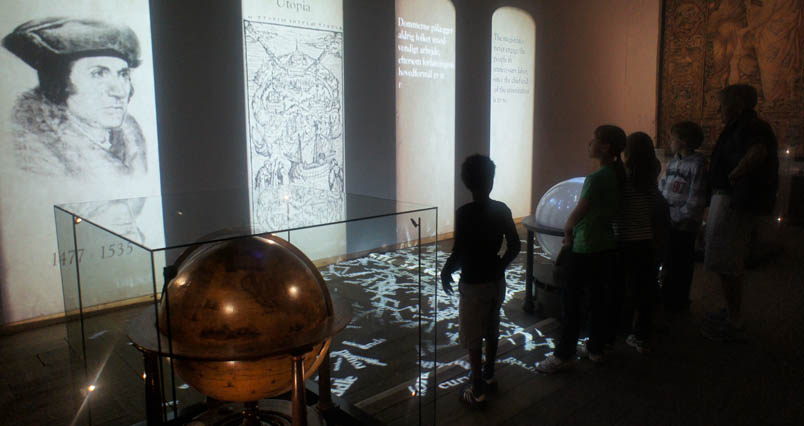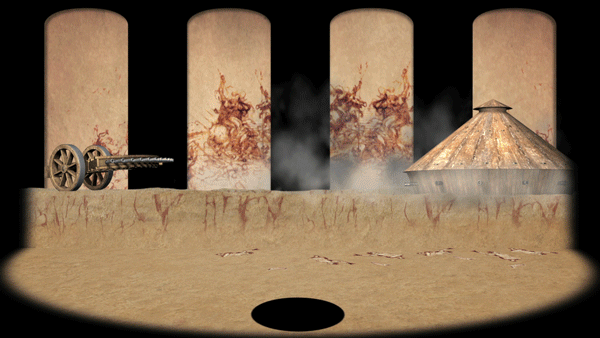 War between multi-canon and tank (rendered)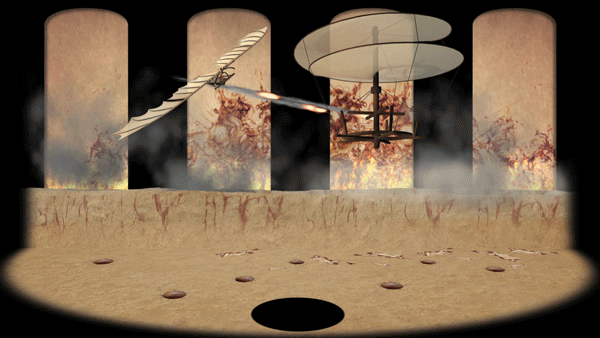 Flying machine attacks helicopter (rendered)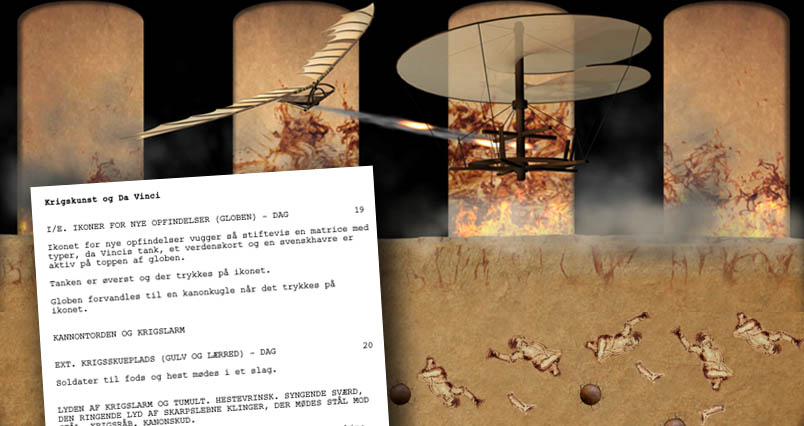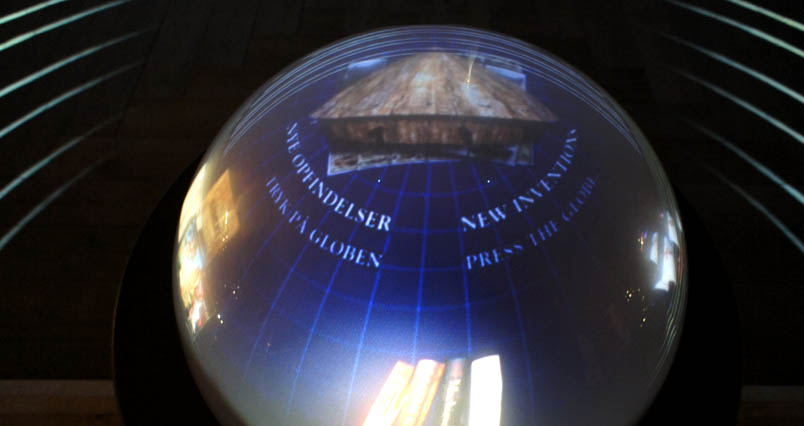 Interaction with DaVinci's war machines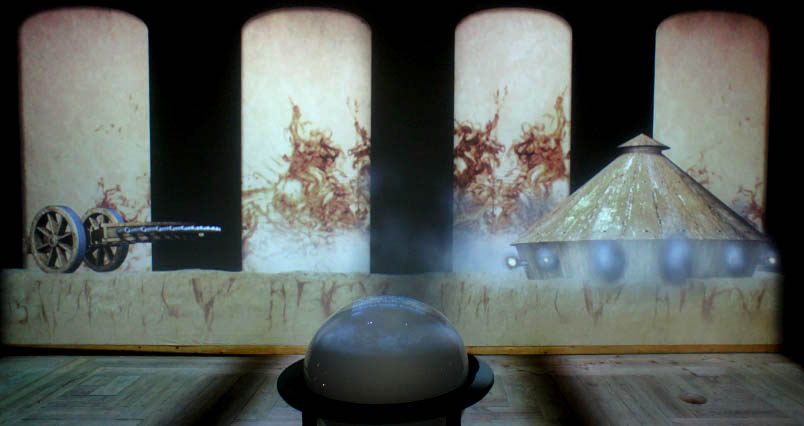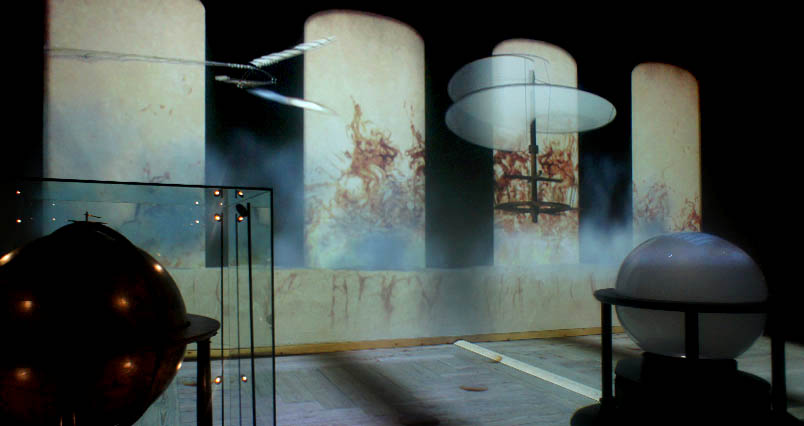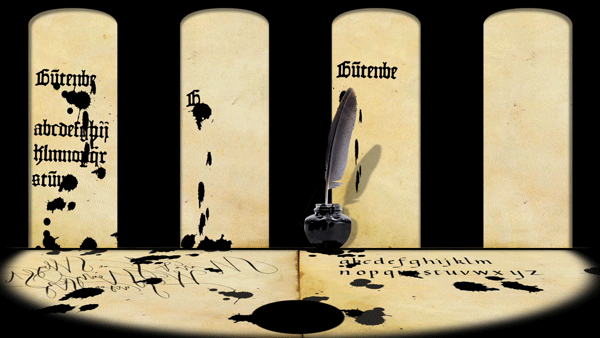 Gütenberg before inventing print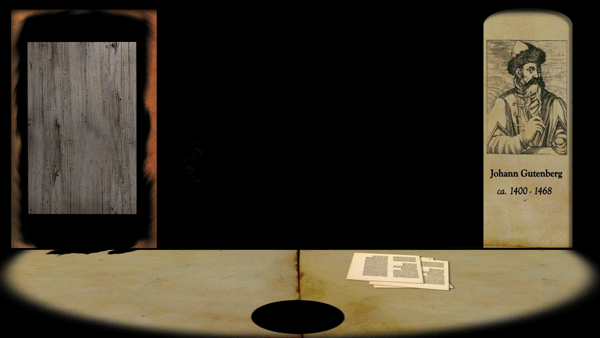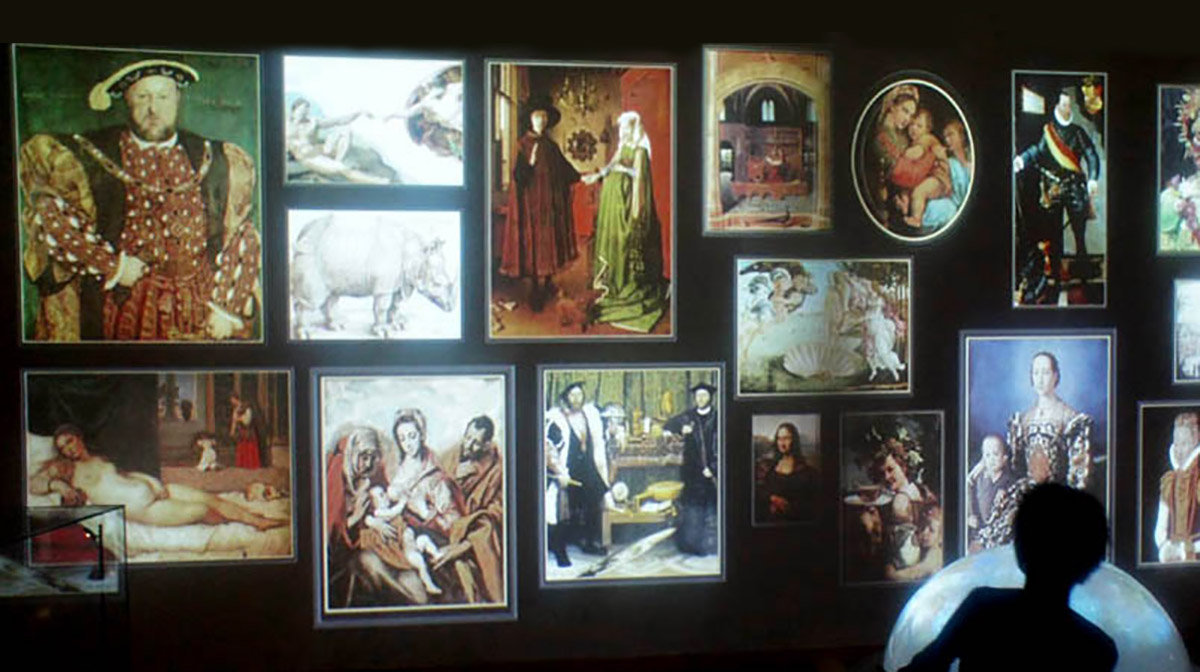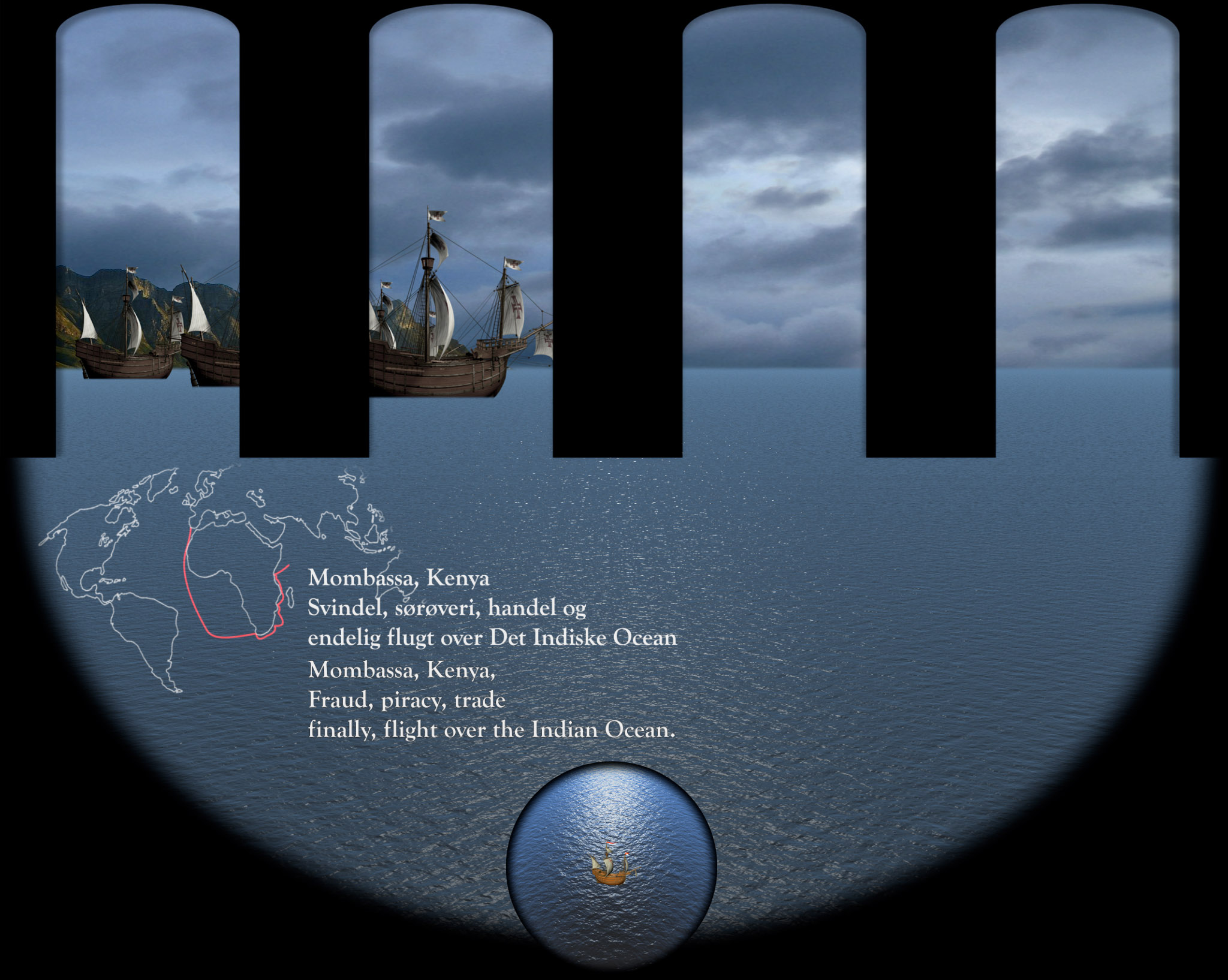 Rendered still for wall-, floor- and globe projection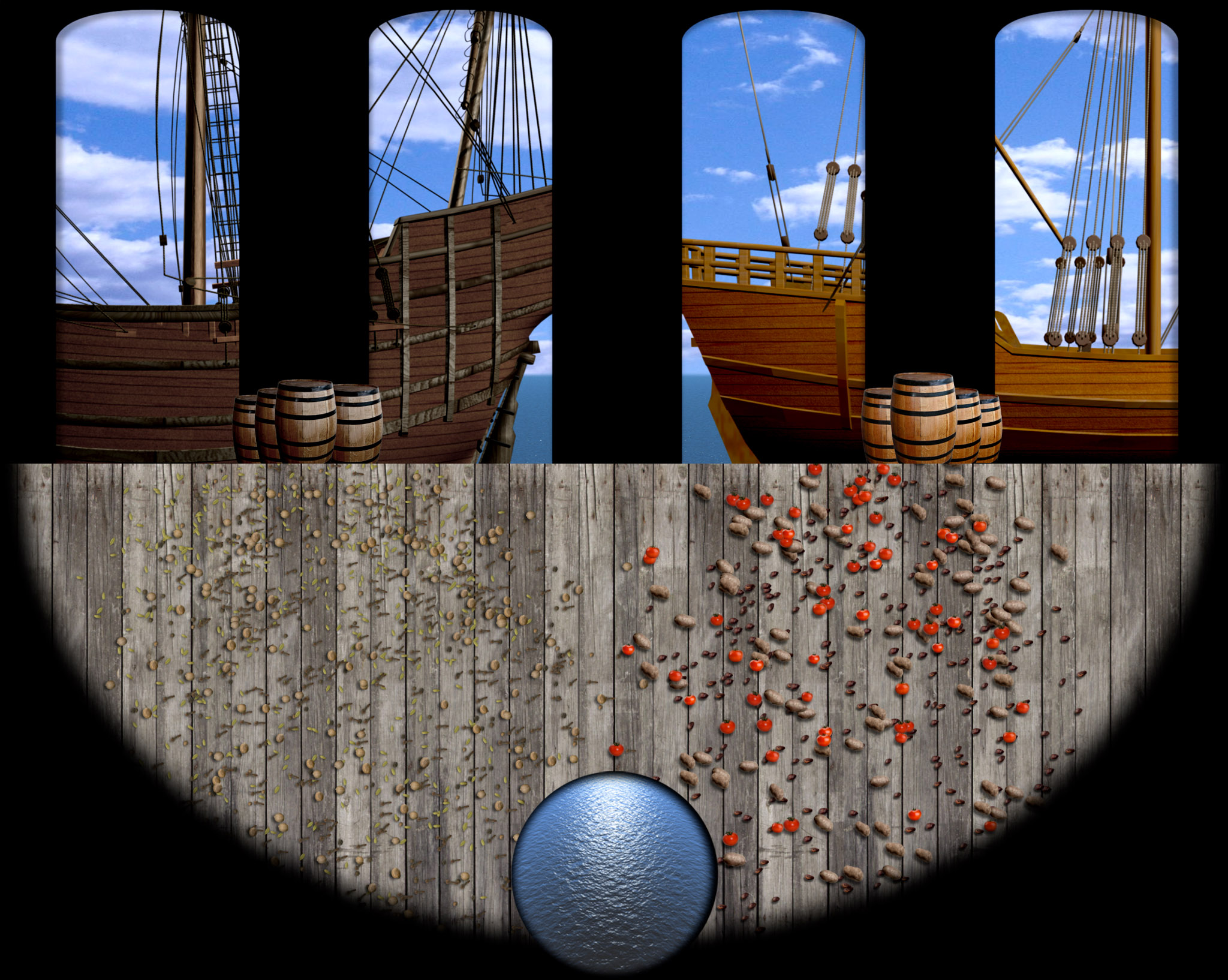 Rendered still for wall-, floor- and globe projection of home coming with the goods